ZIM offers direct service between WCSA and Savannah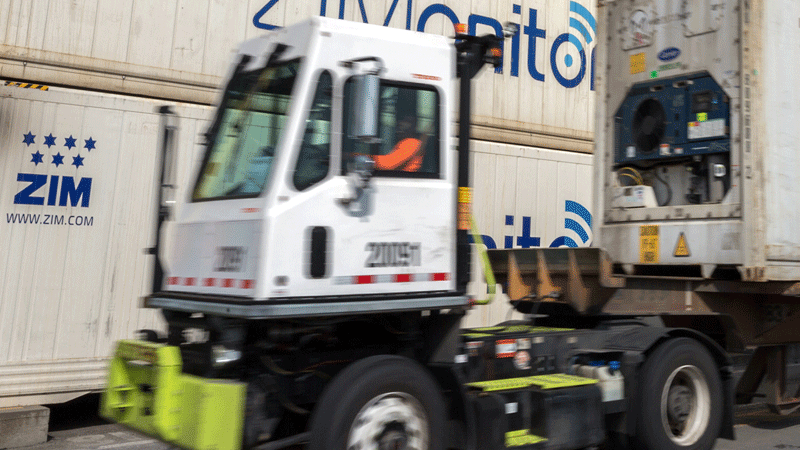 Ocean carrier ZIM is now offering a first-of-its-kind direct service between the Port of Savannah and the West Coast of South America to support the growing perishables market.
"We're excited to be the first U.S. port of call on this new ZIM service," said Flavio Batista, vice president of sales and marketing at Georgia Ports Authority. "Fresh produce from the West Coast of South America is a major growth target for Georgia Ports, with citrus, avocados, grapes and blueberries gaining traction through our gateway."
Direct service on the ZIM Colibri Xpress will take advantage of Savannah's refrigerated cargo infrastructure and partner network that can support a suite of services, such as agriculture inspections, cold treatment/retreatment services, fumigation and repacking. The Port of Savannah has the capacity to power more than 3,000 refrigerated containers simultaneously.
Judd Bare, GPA regional sales manager, pointed out that GPA's third-party logistics market has also played a significant role in helping attract new perishable cargo through the Port of Savannah.
"Our ecosystem of cold storage warehouse space continues to expand with the recent addition of a Lineage Fresh less than 6 miles from our gates. This brand new, state-of-the-art facility is dedicated to fresh produce," Bare said. "Americold is also well established, and has played an important part in attracting new opportunities for the port."
Private, near-port cold storage amounts to approximately 2 million square feet, with 1.4 million devoted to frozen and 600,000 square feet for chilled cargo.
"Savannah is increasingly seen as a more attractive option than traditional points of entry, because of its proximity to important markets," Bare said. "Real estate developers, private equity and cold storage providers alike are actively considering new direct investments in the Savannah area."
The Port of Savannah's central location within the U.S. Southeast offers a strategic gateway to serve the Eastern U.S. and Midwest, with the deepwater terminal 100 miles closer to Atlanta than any other port.
ZIM officials touted competitive transit times between WCSA and the U.S., best-in-class transit times from Savannah to all Latin America trades, and connectivity between ports on the West Coast of South America.