Unifeeder expands Sweden services in August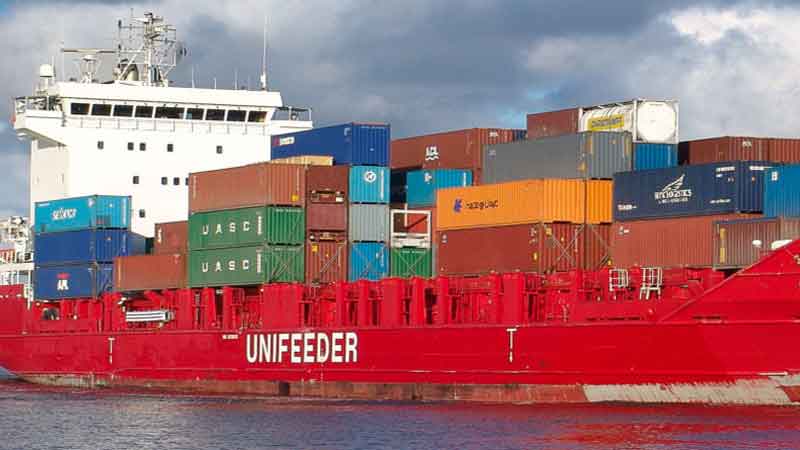 Starting in August, Unifeeder will offer 8 weekly sailings between Sweden and major intra-European hubs in Poland, Germany, Russia and the UK. This service upgrade adds significant capacity and flexibility to local businesses. Along with inland opportunities, the upgrade will facilitate new routing options for Swedish exporters to reach the global markets in a reliable, cost-efficient and climate-smart manner.
"We are proud to offer our new Sweden services to our valued customers. Short lead times and environmental-friendly multimodal solutions will connect Sweden even better with the European markets," says Timm Niebergall, Director of Unifeeder Shortsea.
With Sweden's long distances and relatively heavy dependence on exports and road haulage, there is a great potential for optimizing cargo flows. With cargo owners increasingly seeking sustainable transport solutions, the trend of converting palletized cargo from trucks to rail and sea is growing.
"It is always inspiring to see when the environmental issue gets to dictate the agenda and the market again shows that it is perfectly fine to combine good business with sustainable sea transport," says Nicklas Romell, CCO in Port of Helsingborg.
With the right setup, multimodal solutions contribute tremendously to reducing the carbon footprint of European transportation. The high capacity of our fleet allows us to take a large number of truckloads off the congested European roads and on board of a single vessel.
"We are happy, that Unifeeder not only shares our ambition to offer more sustainable transport through road conversion but also puts this new service in place to make things happen. To my knowledge, this hybrid service, i.e. both a feeder and shortsea service, is the first intra-Baltic service dedicated to serving the Swedish market. From a business point of view the new services have the potential to become a gamechanger." says Magnus Grimhed, Sales Manager at Port of Norrköping.
By choosing multimodal solutions mitigate the problem of lacking truck drivers while making a valuable contribution to less congestion and fewer emissions on the European roads.