Port Houston breaks container records in June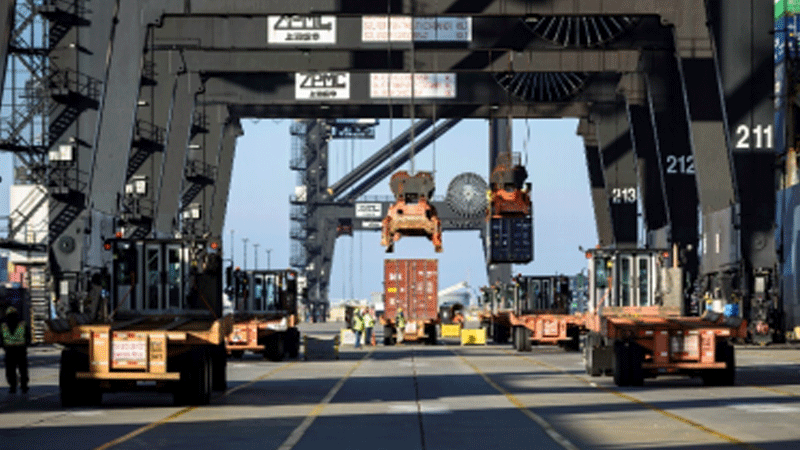 Port Houston sees another record month with containers leading the way. This June was the highest June on record for containers at Port Houston, with a total of 292,627 TEUs. June was also the best month ever at Port Houston for loaded imports, with 139,488 TEUs.
Total June container numbers showed a 39% increase over last year, with 292,627 TEUsin 2021 compared to last year's 210,932 TEU count for the same month. Year-to-date Port Houston has recorded 1,607,793 TEUs, a 13% increase over last year.
Total tonnage is up 7% this month and 2% year-to-date. Steel and auto volumes dipped this month, however, year to date is still positive, at a 3% increase in steel and 44% increase in autos compared to 2020.
Consumer spending is up and that trend is likely to continue. "Houston is a growth market and at Port Houston we're poised and ready for continued growth. As an operating port, we are here to meet the changing needs of vessels and businesses and continue adding new services and additional capacity to move the world and drive regional prosperity," said Roger Guenther, Executive Director at Port Houston.
With growth on the horizon, Port Houston is focused on building infrastructure. This month, Port Houston received the renewal of the Bayport Terminal permit by the U.S. Army Corps of Engineers. This gives Port Houston construction authorization for the Bayport Terminal for the next five years and allows Port Houston to move forward with its master plan for the construction and buildout of the terminal, which includes completing Wharf 6, Container Yard 2, and other projects. The original permit was issued in 2004 and this is the second renewal.
Wang Jianzhong said that global emission reduction and low-carbon trends put forward new requirements for clean energy. Our partner Wallenius is very forward-looking, seizing the strategic opportunity of LNG fuel power at the right time, and pioneering and innovating in the field of green shipping, with admirable strategic vision and social responsibility. CIMC Raffles is also a firm green practitioner, committed to the design and construction of various types of advanced clean energy equipment. Ro-ro ship is one of our important business areas. We have invested and built an internationally advanced laser hybrid welding production line in Longkou, and successfully applied it in the previous ro-ro ship project. It is expected that CIMC Raffles will become Wallenius' long-term cooperation base in China, and jointly contribute to the world's low-emission and green shipping.