ONE unveils new Arica feeder service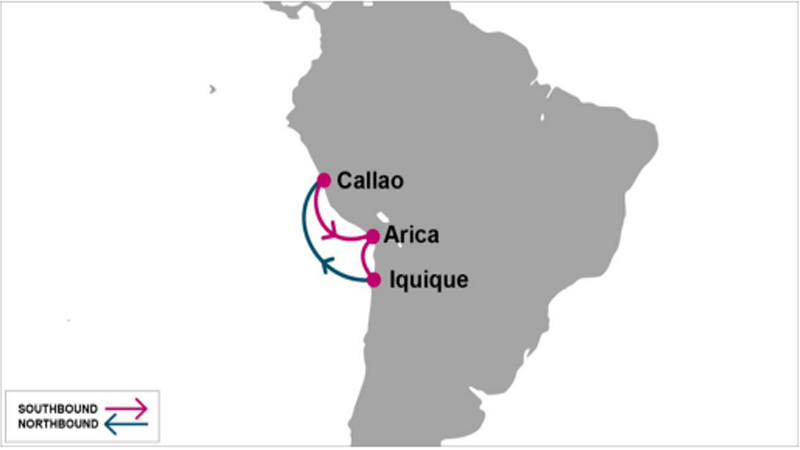 Ocean Network Express (ONE) is pleased to announce details of the new Altiplano Service (ATS). Connecting Arica and Iquique (Chile) from Callao (Peru), the new ATS service offers extended Northern Chilean coverage.
The ATS service provides unique coverage to Arica via Callao, complementing ONE's existing Asia to West Coast Latin America services. The service also further provides more connections for IntraLATAM shippers.
The ATS service rotation is as follows: Callao – Arica – Iquique – Callao.
The new ATS service is scheduled to launch from February 2023.
ONE is continuously enhancing our Latin America products, providing valued customers with efficient and comprehensive services.