Networks provide welcome assistance to forwarders during pandemic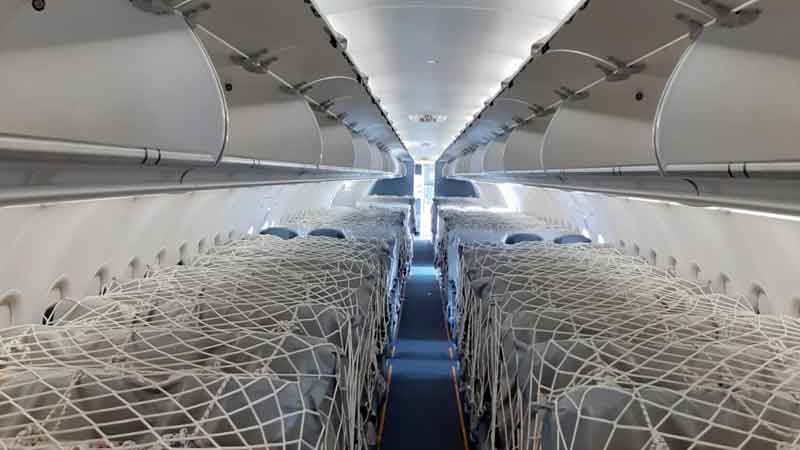 As countries across the world shut their borders and transportation was limited to contain the outbreak of Covid-19, the impact on freight forwarders and international trade has been severe and far-reaching. Forwarders play a key role in facilitating the logistics of transportation around the world, and their usual activity has been seriously hampered by the unprecedented situation.
In its turn, the affects can be seen in the freight network industry. Freight networks allow forwarders – particularly small and medium-sized companies – to connect with a larger group of partners, enabling them to offer a multi-national presence to their clients.
Kelly Bunyan is the Owner and Managing Director of a group of successful freight networks, headquartered in London, UK: World Freight Network (WFN), Specialist Freight Networks (SFN) and International Freight Network (IFN).
With over 16 years of network management experience, Kelly has seen many changes and shifts in world trade. She notes: "Forwarding can be a challenging industry at the best of times, which is why my networks exist – to connect like-minded and top quality forwarders, with a view to increasing their global reach and giving a platform to develop business together. Although there was an initial lull in activity and enquiries due to the escalation of the pandemic and lockdown of offices, we very soon started to receive enquiries about membership once again. I think that the situation has meant forwarders are reaching out for support and looking to connect with others in the industry to share advice.
The spirit of family that is at the heart of my networks is very much at the forefront, too, with one member in Europe telling us: "We are very much pulling together. I have to thank my partners for their dedicated assistance and support."
Group Operations Manager, Debbie Constantine, adds: "Our members have been facing huge challenges, for example the lack of space available for air freight, and subsequent increases in costs. Some of our members found the only solution was to charter their own flights, making use of all space, and even loading cargo into the passenger cabins of the aircraft (see image below). This shows how quick thinking and cooperation can combat such problems."
Debbie notes that the cost of network membership is potentially a more sensitive issue at present, depending on how Covid has affected forwarders' business profits and cash flow. However, "Despite that, forwarders have shown themselves to be flexible and resourceful. One member in the USA told us: "We are actually doing well, despite the pandemic! We were proactive and aggressive and went after PPE (Personal Protective Equipment) Procurement, which really helped." Another member in Panama advised us that despite customs regulations changing daily, they have managed the transportation of much needed medical equipment to many countries, and fulfilled work for many governments."
Kelly summarised: "It is our chief aim to support our members, so that they have the opportunity and means to overcome problems and enjoy success.
Even in such challenging times, network membership is worth the investment. One of our members put it well: "The Pandemic has hit our industry hard. I am finding that our network partners play a crucial role for us right now. Without a good strong reliable network, it would be extremely hard for us right now. At this time, more than ever, we as independent freight forwarders need to work together to support the global supply chain."