MSC's SWAN service makes first direct call at Baltic Container Terminal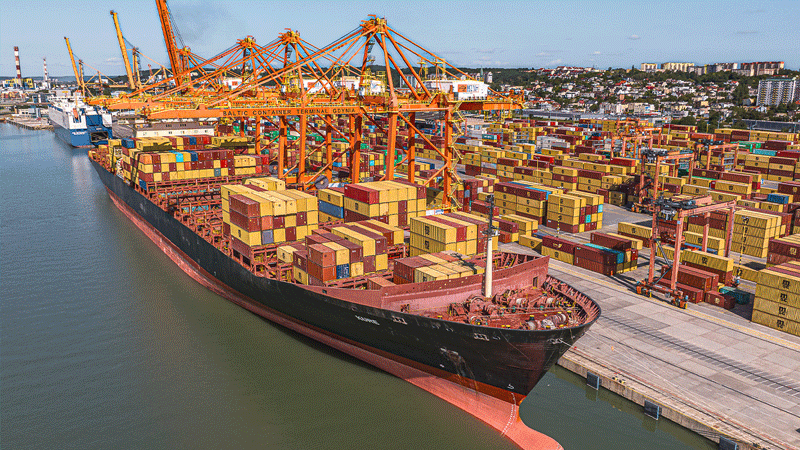 Baltic Container Terminal (BCT), International Container Terminal Services, Inc.'s (ICTSI) business unit at the Port of Gdynia in Poland, received the first direct call of Mediterranean Shipping Company's (MSC) SWAN service on 23 August.

Restored by MSC in May, the service links ports in Europe and the Far East, and has provided the Port of Gdynia a direct connection to the most important Chinese and Korean ports. The recently revised port rotation is Qingdao – Busan – Ningbo – Yantian - Tanjung Pelepas - Antwerp – Gdynia – Gdansk – Klaipeda – Bremerhaven – King Abdullah Port – Singapore – Qingdao. The addition of Busan to this rotation enables a direct connection between the port of Gdynia and South Korea.

"I would like to congratulate MSC and the Port of Gdynia, for this historic moment in which we inaugurate the first ever direct container connection with Chinese and Korean ports. This milestone redefines the status of BCT and the entire Port of Gdynia. We are changing its role from the current feeder port to a full-fledged maritime import and export gateway," said Wojciech Szymulewicz, BCT chief executive officer.

He added: "Further direct calls to Gdynia, in addition to the already existing connections to North America and India, open up new prospects for the development of container transport for customers in Poland and the extension of the intermodal offer to new markets, including Ukraine and other Central European countries."

The SWAN service's maiden call to BCT was marked by the arrival of the 318-meter boxship KURE, which discharged 1,320 containers and will take almost 2,000 containers on the return journey. The MSC DOMNA X, another ship operating the SWAN service and sailing directly from the Far East, called on BCT on 28 August.