MSC improves China - Middle East connections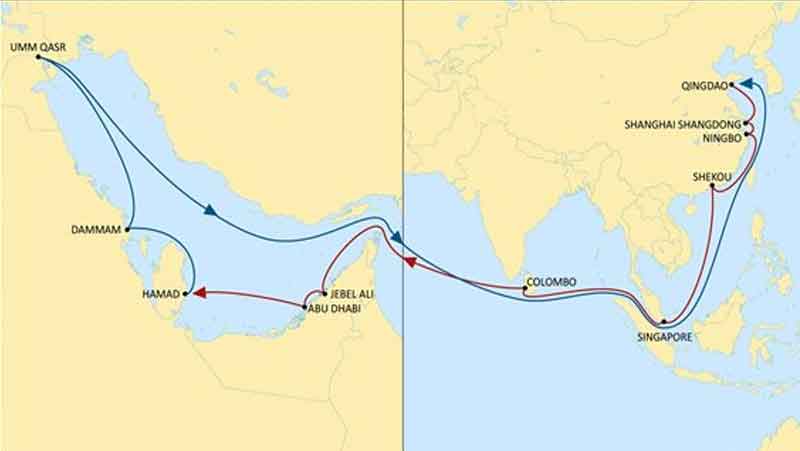 MSC is pleased to announce the addition of a port call at Qingdao, China, on the Falcon service.
The addition of Qingdao will offer a direct call and competitive transit times from north China to Middle East, opening new perspectives for MSC between these regions.
The new call will offer an alternative to transport cargo destinated to other regions and transshipping by key hubs like Singapore.
MSC will be able to provide more reliable and competitive service for reefer, special projects and out of gauge services.
The first sailing from Qingdao will start on 27 July with the MSC Giulia, voyage FK930A.
The new rotation will be as follow: Qingdao – Shanghai – Ningbo – Shekou – Singapore – Colombo – Jebel Ali – Abu Dhabi – Hamad – Ad Dammam – Umm Qasr – Qingdao