MSC enhances connection between India and West Africa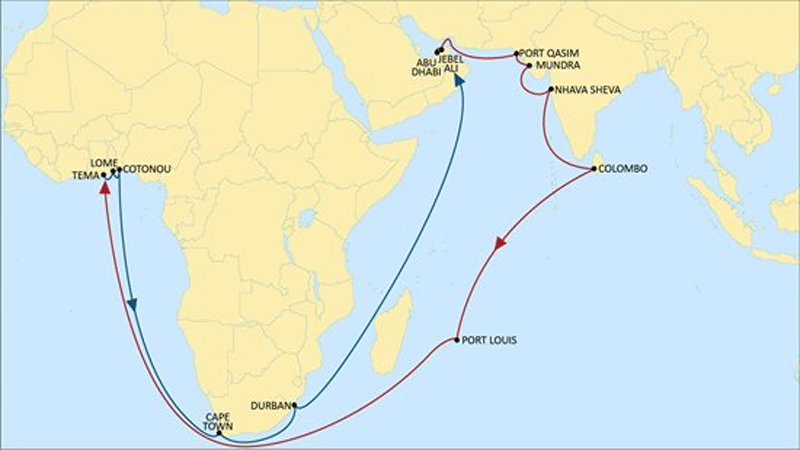 To enhance the services to customers shipping goods between India and Africa, MSC is announcing a new direct service from India to West Africa, the MSC India Africa Service (IAS), effective from week 3, 2021.
The MSC IAS will provide a direct, fast and reliable service to their clients further demonstrating their commitment to the Indian trade, connecting Northwest and South India to West Africa, with a call at Colombo in Sri Lanka.
On the way back, this new service will also connect South Africa directly with the Middle East, Pakistan and India.
The rotation of India Africa Service will be as follows with the first sailing MP The Law, ETD Mundra on 24 January 2021:
Mundra – Nhava Sheva – Colombo - Port Louis – Tema - Lome – Cotonou – Cape town – Durban - Jebel Ali - Abu Dhabi - Port Qasim – Mundra