HMM Algeciras, the largest container ship on its way to Rotterdam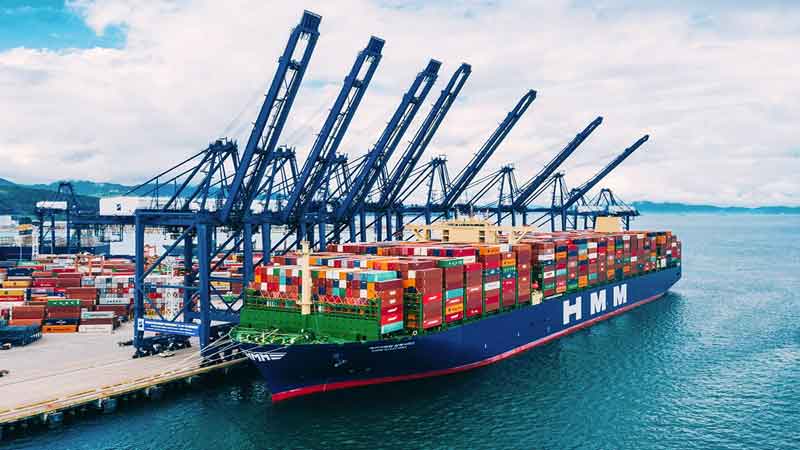 HMM Algeciras arrives on his maiden trip in the Amaliahaven in Rotterdam to transfer containers at RWG (Rotterdam World Gateway). It is the newest largest container ship in the world.
The ship can carry just a little more 20-foot containers than its predecessor MSC Gülsün: 23,964 TEU against 23,756 TEU. HMM Algeciras has 19,621 TEU on board during the voyage and that is also a record.
The Korean ship was delivered on April 24 by the Daewoo Shipping & Marine Engineering's Okpo shipyard. It is 400 meters long and 61 meters wide. The ship is from Yantian and leaves for Hamburg on June 6 at 5:00 am.