HKIA cargo volume continues to grow in November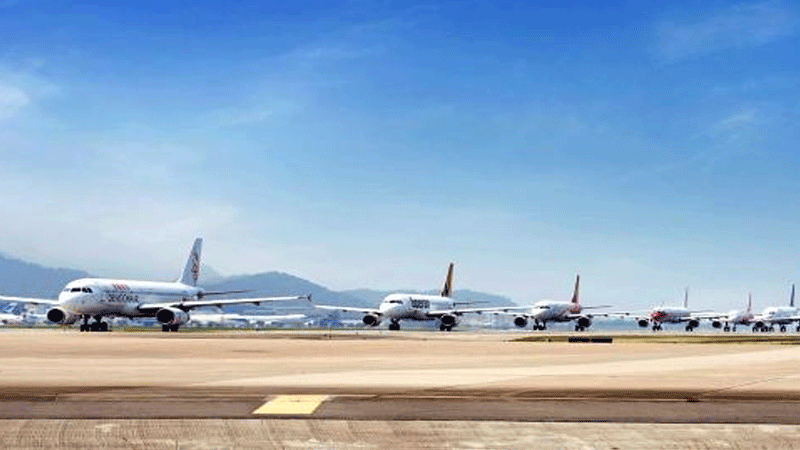 Airport Authority Hong Kong (AAHK) released the traffic figures for Hong Kong International Airport (HKIA) for November 2021. During the month, cargo throughput recorded a year-on-year increase of 10.1% to 478,000 tonnes. Meanwhile, the airport handled 120,000 passengers and 14,875 flight movements in the month, marking increases of 48.1% and 18.4% respectively.
The increase in cargo throughput in the month was mainly attributed to the 16.1% growth in transshipments, continuing the traditional peak period for air cargo. Overall cargo to and from North America, Europe and Southeast Asia experienced the most significant increases during the month.
Passenger traffic continued to remain at a significantly low level compared to the pre-pandemic level recorded in 2019. In November 2021, outbound transfer passengers from Mainland China to North America recorded significant increases.
In the first 11 months of the year, HKIA handled 4.6 million tonnes of cargo, representing an increase of 12.9% compared to the same month last year. Number of passengers and flights handled in the same period were 1.2 million and 130,300, dropping 86.3% and 12.0% respectively year-on-yearly.
On a 12-month rolling basis, HKIA handled 1.3 million passengers and 142,960 flight movements, which marks year-on-year decreases of 91.1% and 21.5% respectively. Cargo handled was 5.0 million tonnes, seeing an 11.6% year-on-year increase.
Meanwhile, a complimentary flight delay insurance with fully automated compensation has been launched for registered members of "HKairport Rewards" in "My HKG", the official mobile application of HKIA. It automatically triggers claims when conditions are met, and manages the whole claim process digitally on the mobile app.
The free flight delay insurance, underwritten by ZA International Insurance Broker Limited (ZA), will compensate HK$300 to registered passengers when their departing flights from HKIA delay six hours or more, without requiring any supporting documents during the claim process. Registered passengers holding a valid Hong Kong ID card and a round-trip air ticket to Hong Kong are also entitled to free COVID-19 protection provided by ZA Relief Fund.
Chris Au Young, General Manager, Data Analytics and Smart Airport of AAHK, said, "Launched in partnership between AAHK and ZA, the free flight delay insurance represents the latest of our continuous efforts to offer innovative travel-related products to our passengers. The provision of My HKG as a platform for the pioneering product demonstrates AAHK's effort in striving to go beyond what a traditional airport offers to passengers. In addition to InsurTech, we are working with other industries including TravelTech, FinTech, Lifestyle Tech, etc. to create a new digital airport experience for our passengers. "