Hapag-Lloyd launches new service in Asia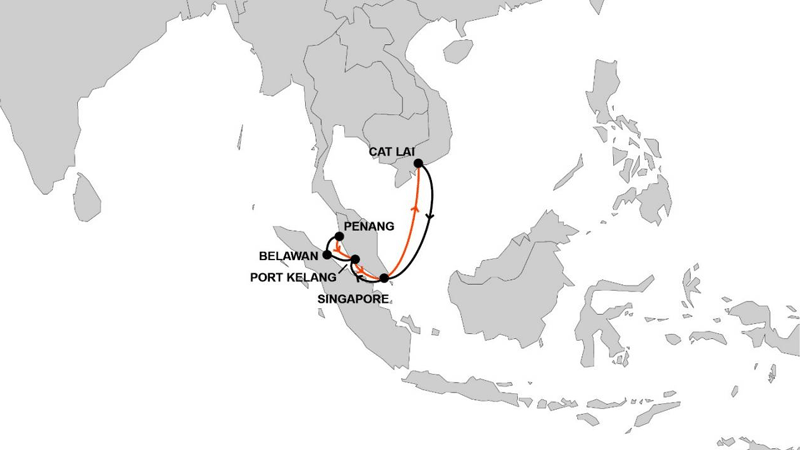 Hapag-Lloyd is announcing the addition of a new service with a flexible port coverage will be available in Asia.
Hapag-Lloyd has improved the direct connections in their Intra Asian network with their new Vietnam Indonesia Straits (VIS) Service. This new service will replace their VNF and SPL services by combining the benefits with a direct coverage between Port Kelang, Malaysia and Ho Chi Minh, Vietnam.
The rotation of the new service will be Cat Lai (Vietnam) – Singapore – Port Kelang (Malaysia) – Belawan (Indonesia) – Penang (Indonesia) – Port Kelang – Singapore – Cat Lai.