Hapag-Lloyd is enhancing its EMX service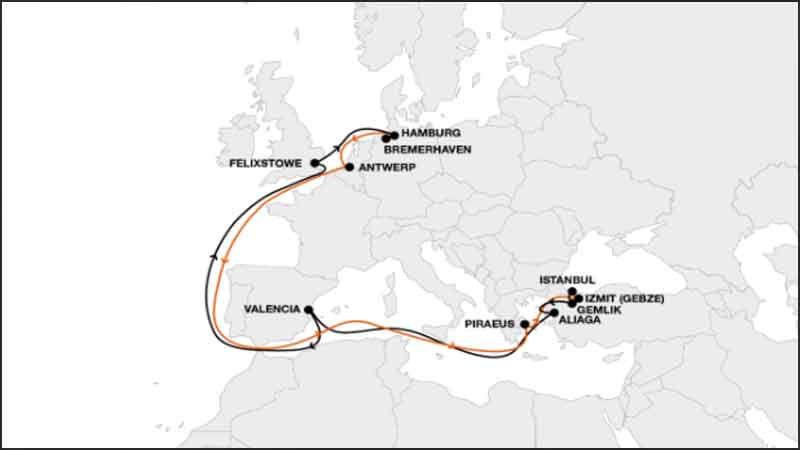 Hapag-Lloyd will further enhance its North Europe-Mediterranean product by restructuring the East – Mediterranean Express (EMX).

As of early January 2021 the ports of Bremerhaven and Valencia will be added to the weekly rotation. At the same time, a fifth vessel will be phased into the service in order to ensure high schedule reliability.
The EMX will also offer most competitive transit times and excellent connectivity to their Global Mainline Network via Hapag-Lloyd hub ports such as Hamburg, Antwerp, Piraeus and Istanbul.
The port rotation will be Felixstowe – Hamburg - Bremerhaven – Antwerp – Piraeus – Izmit – Istanbul – Gemlik – Aliaga – Valencia - Felixstowe
The first southbound voyage ex Felixstowe will start on January 13, 2021 and the northbound voyage ex Piraeus on January 29, 2021. Vessel names and voyage numbers will be announced soon.