Hamilton port receives $17.7 million federal government investment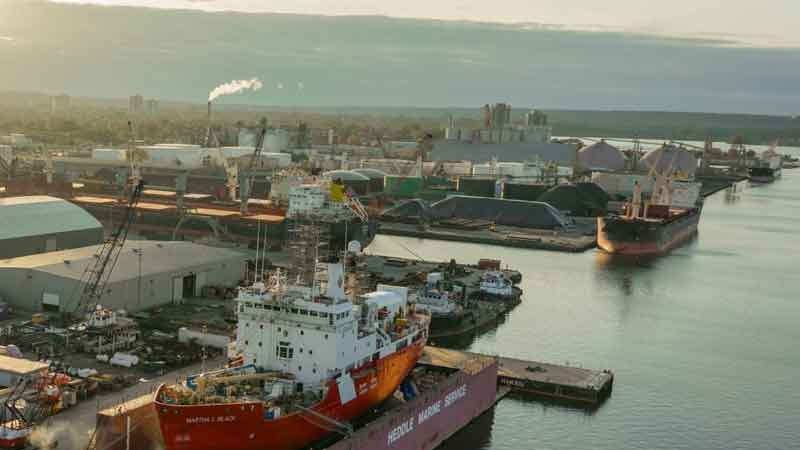 Transport Minister Marc Garneau visited Hamilton to announce an investment of $17.7 million in the Port of Hamilton from the National Trade Corridors Fund (NTCF). The federal investment will be matched by the Hamilton Port Authority (HPA), in support of the port's $35.45 million Westport Modernization Project.
This project will see port lands used more efficiently, and be reconfigured to create new employment land development parcels. New transportation infrastructure will improve efficiency and fluidity for port users. Perimeter areas will add landscaping to improve the port-city interface.
HPA's plan for Westport is to create a multi-modal transportation hub. Currently, not all areas of the Westport zone are accessible by rail from other areas of the port. The improvements will also help address the challenge that the port has been facing in recent years of not having enough development-ready parcels of land to meet the demand from potential port users. HPA expects to leverage today's investments into $80-90 million in new business attraction.