Antonov Airlines transports satellite for Kubler Project Spedition Gmbh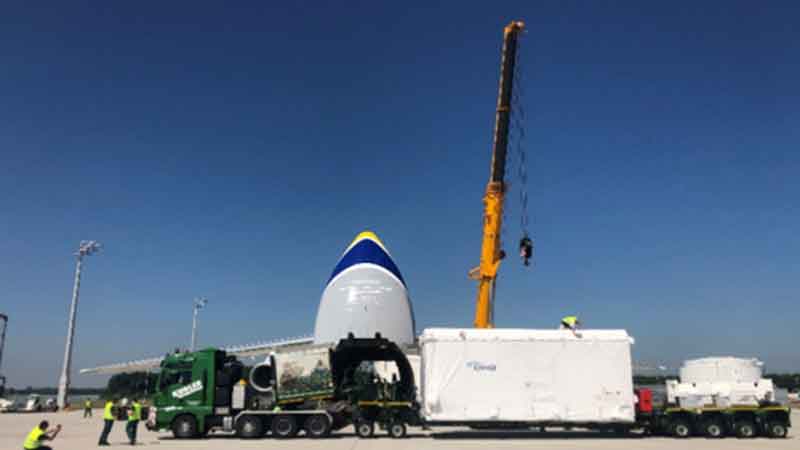 Russia's Antonov Airlines has transported a satellite in partnership with Kubler Spedition from Munich Airport in Germany to Felix Eboue Airport in French Guiana for customer, German satellite manufacturer, OHB System.
An AN-124-100 aircraft was used to fly the satellite and related equipment that weighed 70 tonnes. Aside from the satellite inside its own climate-controlled transport container, the items transported included ground support equipment for preparing the satellite for launch, as well as Antonov Airlines' specialised loading equipment.
"Transporting this kind of sensitive aerospace equipment has a range of challenging and specialised requirements, and our engineers worked in partnership with Kubler Spedition and OHB to provide a seamless transition of cargo from the test facilities near Munich, to aircraft, to launch site," said Antonov Airlines' commercial manager Martin Banns.
During the flight, Antonov data logger sensors were used to monitor pressure, temperature and humidity in the satellite container. An Antonov technician downloaded this data immediately on arrival at both intermediate and final destination stops, to provide real-time data back to Kubler and OHB.
The satellite, called EDRS-C, will receive observation data from low Earth orbiting satellites in the European Space Agency's (ESA) network, and relay it to ground stations.