ANA to lease new 'Cargo Building No 8' facility at Tokyo Narita Airport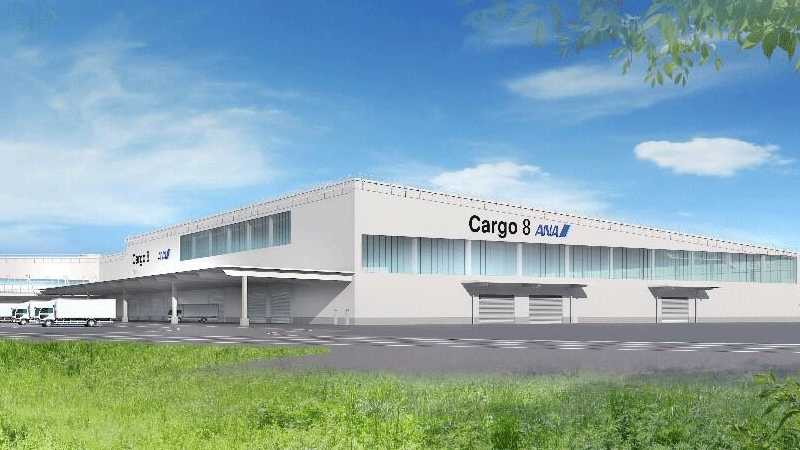 Narita International Airport Corporation announced plans to construct Cargo Building No. 8 to address the current dispersed cargo facilities at Narita Airport. ANA will lease Cargo Building No. 8 from NAA and begin service in October 2024. As ANA's largest cargo warehouse, the facility will have a total area of approximately 61,000 m2, with the warehouse area compromising approximately 38,000 m2.
ANA has been utilizing six cargo warehouses at Narita Airport to meet the robust demand for cargo transportation. To accommodate future demand, ANA will consolidate its cargo warehouses into two adjacent locations: the existing Cargo Building No. 7 and the newly constructed Cargo Building No. 8. The move will improve efficiencies of the handling system, secure sufficient space, and further enhance the quality of cargo handling.
NAA and ANA will utilize Cargo Building No. 8 to enhance Narita Airport's role as an Asian gateway and bolster the international competitiveness of cargo by strengthening both exports and imports to and from Japan.