Wartsila to Supply Methanol-Fueled Auxiliary Engines for 6 CMA CGM Vessels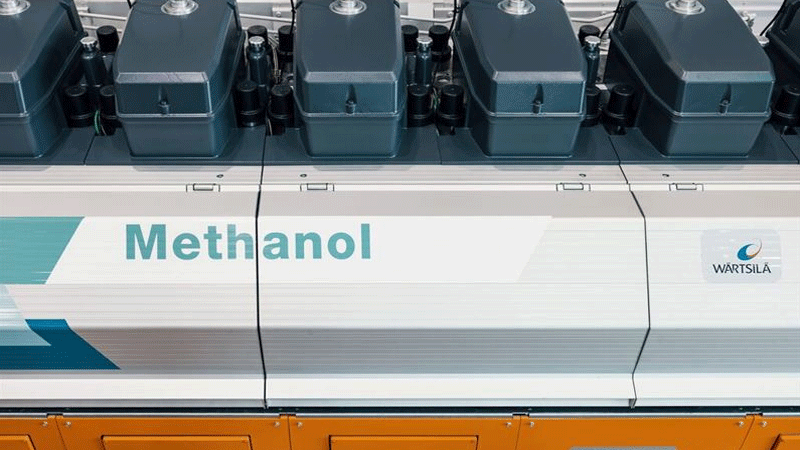 Technology group Wärtsilä will supply methanol-fuelled auxiliary engines for the French shipping company CMA CGM. The engines have been ordered for six 15,000 TEU container vessels which are being built at the Dalian Shipbuilding yard in China. The order was booked by Wärtsilä in Q2 2023.
The six container vessels will be the first CMA CGM vessels ordered to operate on methanol fuel. The choice of methanol is stated to be central to the company's current decarbonisation ambitions; as operating an engine on methanol produces fewer pollutants than diesel and can be produced from sustainable, renewable-based energy sources.
"Our goal is to achieve carbon neutrality by 2050. By fitting our future fleet with methanol systems, we will be making a serious contribution towards achieving this target. For this reason, we require the experience and technological leadership that Wärtsilä provides in the development of reliable engines capable of operating with new, sustainable marine fuels," said Xavier Leclercq, Vice-President of CMA SHIPS.
"We have worked closely with CMA CGM for many years, with both our companies sharing a commitment to decarbonising marine operations. We are, therefore, honoured to have been selected to supply the methanol-fuelled engines for these newbuild vessels. We look forward to continuing to collaborate with CMA CGM on creating more responsible, more efficient, and more sustainable transportation solutions for the industry," said Roger Holm, President of Wärtsilä's Marine Power business.
For each of the vessels, the full Wärtsilä scope includes three six-cylinder and one seven-cylinder Wärtsilä 32M engines fitted with selective catalytic reduction (SCR) systems. The equipment is scheduled for delivery commencing in late 2024, and the vessel is expected to be delivered in autumn 2025.