Volga-Dnepr Group demonstrates over a three-fold surge in e-commerce sector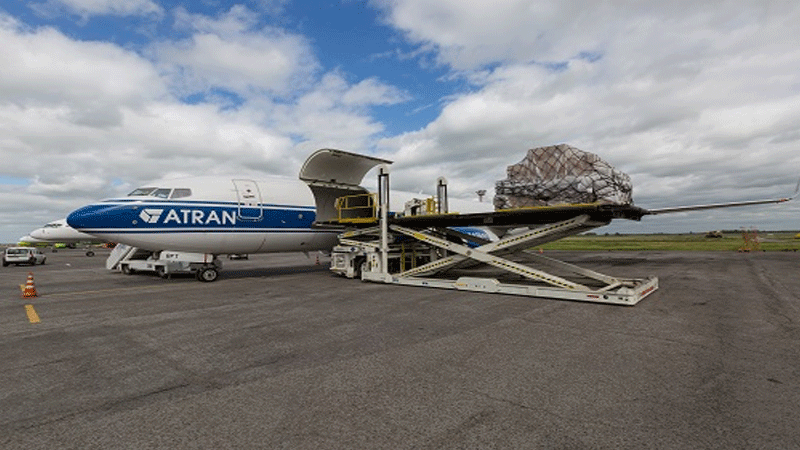 Cargo carriers of the Volga-Dnepr Group (Group) - AirBridgeCargo Airlines (ABC) and ATRAN Airlines (ATRAN) - managed to triple the volume of transported goods for e-commerce in the first nine months of this year.
More than 75,000 tons of online purchases were transported through the carrier's route network aboard Boeing 747F and Boeing 737F freighters. The largest growth was observed in the Asia-Europe, Asia-North America and Europe-Russia directions. The upcoming largest online sales of the year, celebrating Singles Day, Cyber ??Monday, Thanks giving and Christmas, will further boost cross-border trade. For the timely delivery of all shipments, carriers are increasing their carrying capacity and increasing the number of current flights to the Boeing 737F, as well as providing 10 additional charter flights to the Boeing 747F from China to Russia during November.
Nikolay Petrovich Glushnev, General Director of ABC, emphasized: "The pandemic served as an impetus for an even more rapid development of the e-commerce sector, and all stakeholders had to adapt very quickly to a rapidly changing situation. Together with other carriers of the Group, we have offered our customers a new product in the form of long-term charter programs, which guarantee the availability of capacities and high quality of services provided in such a difficult time. Realizing that e-commerce is inextricably linked with digital interaction with customers, we have significantly improved certain areas in order to create a convenient and intuitive communication environment. This affected areas such as the development of an IT hub,
Vitaly Aleksandrovich Andreev, General Director of ATRAN added: "We have noted an increased demand since September this year, therefore, in response to inquiries from customers and the market, we have increased the number of current Hangzhou-Riga-Moscow flights from five to seven frequencies per week. from the end of September, and also introduced a new flight Hangzhou-Vladivostok-Novosibirsk, which began to operate in October. Correct allocation of capacity in the areas in demand will allow us to continue to support our customers and the e-commerce sector, which, fortunately, is not going to weaken. "
In order to ensure the biosafety of the services provided in the context of a pandemic, Volga-Dnepr Group has introduced a new service - a clean service that involves the disinfection of cargo and aircraft, provision of PPE for airline employees, regular medical examinations and COVID-19 testing. Additional measures, which required separate investments, will allow companies not only to reduce the risk of the virus spreading through their own personnel, but also to continue to do their job efficiently, delivering goods around the world.
The e-commerce sector has developed successfully over the past years, but 2020 has seen an unprecedented increase in online shopping amid the pandemic, the emergence of additional demand for goods for work from home, the development of online retailer solutions and an improvement in the user experience. In addition, personal safety is becoming a priority, and shoppers are choosing to move away from regular stores in favor of online shopping.