Southwest Cargo launches digital airfreight booking platform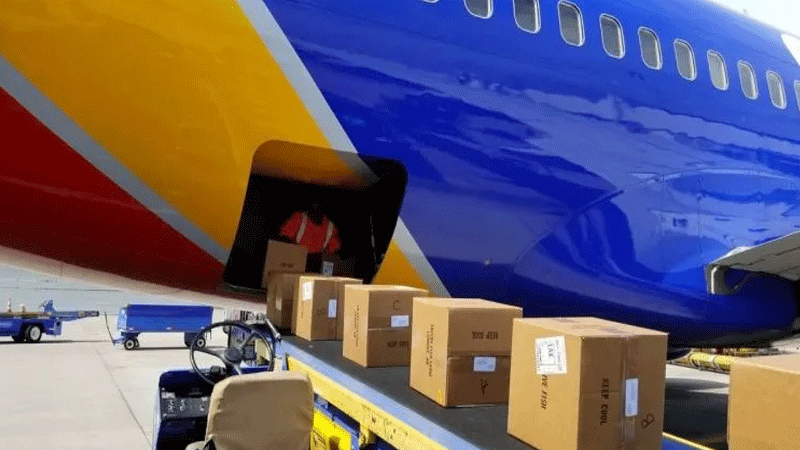 Southwest Airlines Co.announced Southwest® Cargo, the airline's Cargo division, is now taking online bookings through a new booking portal accessed via swacargo.com. The new booking experience allows Customers to easily search for available space and book select Next Flight Guarantee (NFG) shipments up to 10 days in advance.
‍‍
"Our new online booking capability answers the call from Customers desiring an easier, quicker, and more Customer-friendly booking experience to move their products from coast-to-coast," said Wally Devereaux, Managing Director of Southwest Cargo and Charters. "Shippers can now secure space on thousands of daily domestic flights in advance providing peace of mind, and also an improved and expedited experience in our Cargo facilities."
‍
The online booking platform is available through a commercial collaboration between Southwest and Hangar A, LLC a leading supplier of digital air logistics solutions.

"In collaboration with theSouthwest Cargo Team, Hangar A designed and implemented a state-of-the-art online cargo booking platform that enhances the Southwest Cargo shipping experience,"said Kevin Kerns, CEO of Hangar A, LLC. "We're thrilled to bring this best-in-class platform to Southwest Cargo and its Customers."
‍
Qualified Customers booking NFG shipments up to 100 pounds and within the continental United States are eligible to use the online booking portal. In 2020, Southwest Cargo developed and implemented new tracking functionality, providing Customers confirmed onboard status of shipments through planeside scanning automation.