SITC International Cooperate gain with Yangzijiang Shipbuilding Group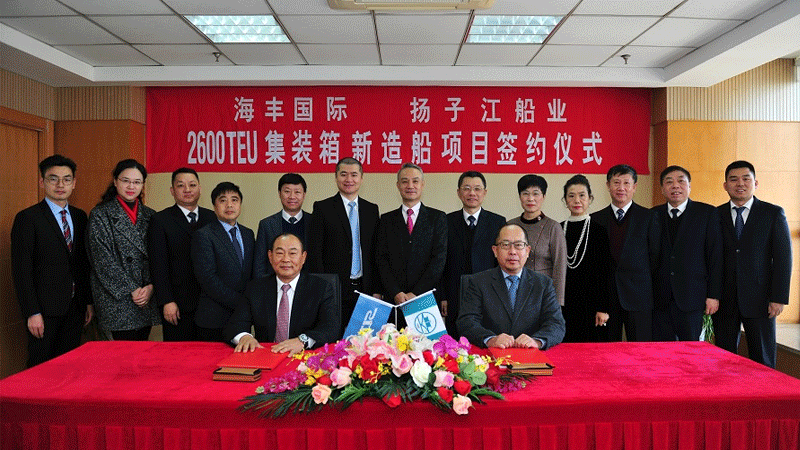 SITC International and Yangzijiang Shipbuilding Group successfully held the signing ceremony for the new 2600 TEU container carriers shipbuilding project.
The couple of Mr. Yang Xianxiang, Vice Chairman and CEO of SITC, Mr. Lu Jing, President of Shanghai Maritime University, Ms. Cao Hongfen, Secretary of the Party Committee of Merchant Marine College of Shanghai Maritime University, Mr. Xiao Yingjie,Vice Dean of Shanghai Maritime University Advanced Institute of Technology. Mr. Ren Letian, Chairman of YANGZIJIANG Shipbuilding Group, Mr. Xiao Senyuan Vice President of SITC Shipping Group, Mr. Lv Zhiqiang, President of Shanghai Merchant Ship Design & Research Institute attended the signing ceremony.
SITC International and YZJ Shipbuilding Group once again joined hands to deepen cooperation following the signing ceremony of the new shipbuilding in November 2020. The order for these new ships will surely further optimize the structure of SITC International's fleet, improve service capabilities, and provide customers with full, fast and efficient services.