SC Ports Authority reports record February volume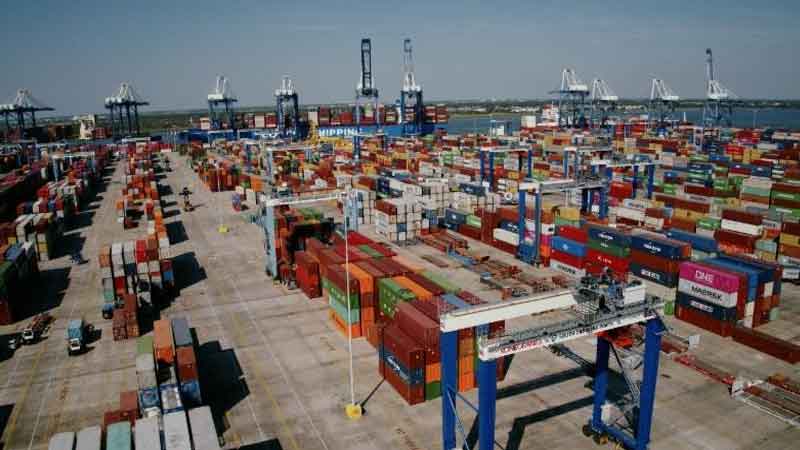 South Carolina Ports Authority reported the strongest February container volume in its history and nearly 12 percent fiscal year-over-year growth.
SCPA moved 178,131 twenty-foot equivalent container units (TEU) during the month of February, with 1.6 million TEUs handled since the fiscal year began in July.
As measured by the total number of boxes handled, SCPA moved 100,794 pier containers last month for a total of 896,039 containers fiscal year to date.
"A strong February contributed to the Port's continued growth, with container volume nearly six percent ahead of our financial plan for the first eight months of our fiscal year," said Jim Newsome, SCPA president and CEO. "We anticipate volumes from March to May will be below plan due to the impact of trade uncertainty and a significant number of blanked sailings, but we ultimately expect to achieve our FY2019 plan of 1.3 million pier containers."
Inland Port Greer handled 11,245 rail moves in February, bringing the facility's fiscal year-to-date volume to 84,761 moves. Inland Port Dillon saw 2,688 rail moves in February and has handled 18,709 rail moves in FY2019.
In non-containerized cargo, SCPA's Charleston breakbulk facilities handled 68,246 pier tons in February for a total of 383,448 tons since the fiscal year began.