Saudi Ports record 27 million tons in cargo throughput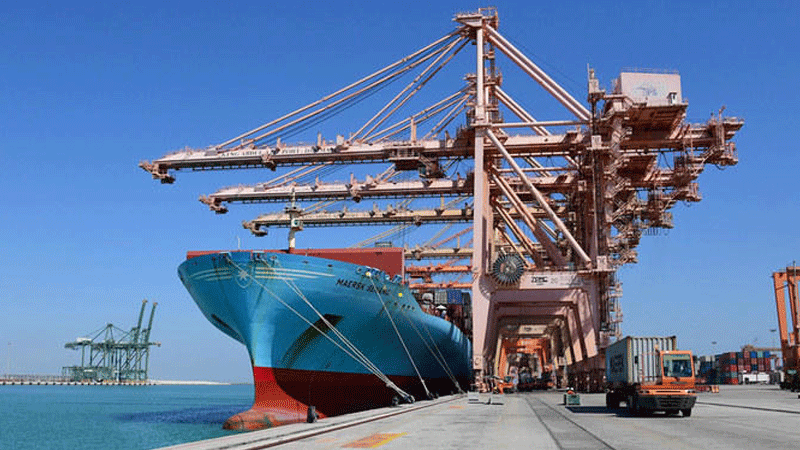 Saudi ports recorded a significant increase in cargo throughput volumes to reach 27.1 million tons, which is 16.1% increase compared to the 23.4 million tons recorded during June 2021.
The development plans launched by the Saudi Ports Authority (Mawani) to enhance the operational efficiency and upgrade ports' capabilities resulted in a 55.7% increase in general cargo volumes to reach 790.5 thousand tons, whereas the liquid bulk cargo increased by 31.8% to reach 15.5 million tons, while the dry bulk cargo decreased by 6.9% with a total of 3.9 million tons.
June statistics reflect Mawani's continuous efforts to develop the maritime sector and position the Saudi Arabia as a global logistics hub in line with the National Transport and Logistics Strategy (NTLS). As a result, the number of containers increased by 5.5% to reach 642.3 thousand TEUs compared to the 608.8 thousand TEUs recorded in June of last year, as well as the transshipment containers with which increased by 4.2% with a total of 244.6 thousand TEUs compared to the last year's total which reached 234.7 thousand TEUs.
As Saudi ports recorded a 13.6% increase in the number of vessels with a total of 1,126 vessels, as well as the number of vehicles which increased by 25.8% to reach a total of 74 thousand vehicles, along with the total of food volumes which reached 1.6 million tons.
Considering the Hajj season, Saudi ports managed to receive 79 thousand passengers which is a 79.28% increase, and unload 990 thousand heads of livestock to record a 265.5% increase during June 2022.