Rhenus Air & Ocean obtains GDP in Denmark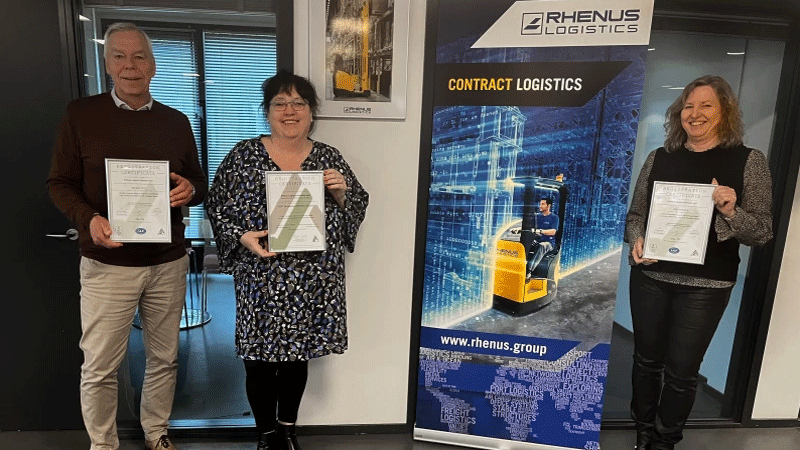 Rhenus Air & Ocean Denmark has gained certification in line with the principles of Good Distribution Practice (GDP). Thanks to the steady growth in the number of GDP-certified branches in its global network, Rhenus is able to continually expand its services in the life sciences and healthcare sector.
Rhenus, the logistics specialist with international operations, has been offering sector-specific solutions and value-added services in the field of life sciences and healthcare for many years. Rhenus Denmark has now obtained GDP certification to handle pharmaceutical goods. The award confirms that the logistics specialist meets the EU's guidelines on "good distribution practice for medicinal products for human use". This is only possible if all the processes along the supply chain are fully documented and a quality management system in line with the GDP guidelines has been introduced. Rhenus uses both these measures to check the supply chain for pharmaceutical products in order to ensure that the consignments do not suffer any damage during transportation, handling and storage.
Rhenus Air & Ocean Denmark is now certified in line with ISO 9001:2015, too. This standard specifies the conditions that a company must meet to have an accredited quality management system. The logistics specialist has therefore had to prove that its services consistently meet the highest customer standards and comply with the current legal and regulatory requirements. Improvements in systems processes also help to continually boost customer satisfaction. "Quality is the number one priority at Rhenus, which is why we apply the highest standards to our internal processes. Our experienced supply chain team is fully aware of the special standards required in the life sciences and healthcare sector and can introduce them in a suitably efficient manner for our customers," says Ole Moller Hansen, the Managing Director of Rhenus Air & Ocean Denmark. The key elements here involve using consistent processes, having legally compliant supply chains and guaranteeing the integrity of the pharmaceutical products.
Rhenus Denmark works closely with the Danish third-party logistics specialist, DKI, which has also been part of the Rhenus Group since 2022. Together, the teams offer high-quality and scalable warehouse and supply chain solutions for the Danish and international life sciences and healthcare market. The two companies have been operating alongside each other from the business site in Horsens since March. "Rhenus is continuing to grow in Denmark and is developing into one of the market leaders in the Nordic countries," says Frank Roderkerk, the CEO North-West Europe at Rhenus Air & Ocean. The GDP certification at Rhenus Denmark is helping to enlarge the global Life Sciences & Healthcare network within the Rhenus Group and is therefore consolidating the logistics specialist's global position in this sector.