Qatar Airways enhances services to Casablanca and Marrakesh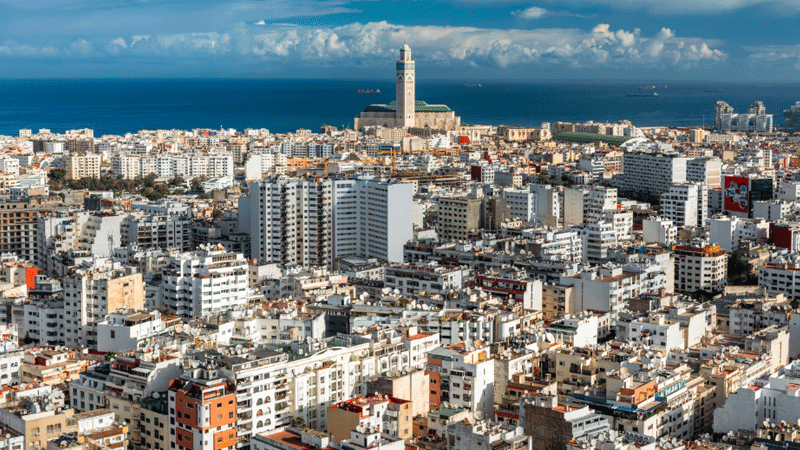 Qatar Airways flights to Casablanca and Marrakesh will resume on 30 June 2023, operating four times a week, on Monday, Wednesday, Friday and Saturdays. The flight will be operated with the Boeing 787-8 with 254 seats: 22 Business Class and 232 Economy Class seats.
With the addition of Casablanca and Marrakesh, passengers can now enjoy connectivity to over 160 destinations across the airline's extensive global network via the world-class Hamad International Airport (HIA). The award winning airline remains committed to Morocco with the resumption of both cities' routes, bolstering global connectivity, customer excellence and cultural connections. In summer 2023, Qatar Airways will operate four weekly flights to and from two airports in Morocco.
Qatar Airways Group Chief Executive, His Excellency Mr. Akbar Al Baker, said: "The Qatar Airways' flights to Casablanca and Marrakesh solidify our commitment to the Moroccan market and meet a strong demand for connectivity to these two beautiful and historic cities. The FIFA World Cup 2022TM brought Qatar and Morocco together through football and bolstered our cultural and economic cohesion. Connecting through our Hamad International Airport offers passengers an unparalleled 5-star travel experience to over 160 destinations and continues to grow and expand our network."
Casablanca, the largest city in Morocco, is known for its beauty and modern elegance juxtaposing timeless architectural character, attracting people all over the world to visit this truly classic city. Marrakesh, on the other hand, holds a more traditional aesthetic with phenomenal scenery, thriving souqs and a rich history.
Qatar Airways flight QR1397, will depart from Hamad International Airport at 09:15 arriving at Casablanca at 15:10, and finally departing from Casablanca at 16:30, making its way to its final destination, Marrakesh, at 17:25.
Qatar Airways flight QR1398, will depart from Marrakesh at 18:55 arriving at Casablanca at 19:45, and will depart from Casablanca at 21:20 local time, arriving at Doha at 06:30+1.
Qatar Airways will operate Casablanca throughout the summer season with Marrakesh as a seasonal tag operating until the 11th of September. This enenhances the options available to Qatar Airways passengers who can already avail of a daily Royal Air Maroc codeshare flight operated between Casablanca and Doha.