Port Everglades welcomes super-sized cargo ship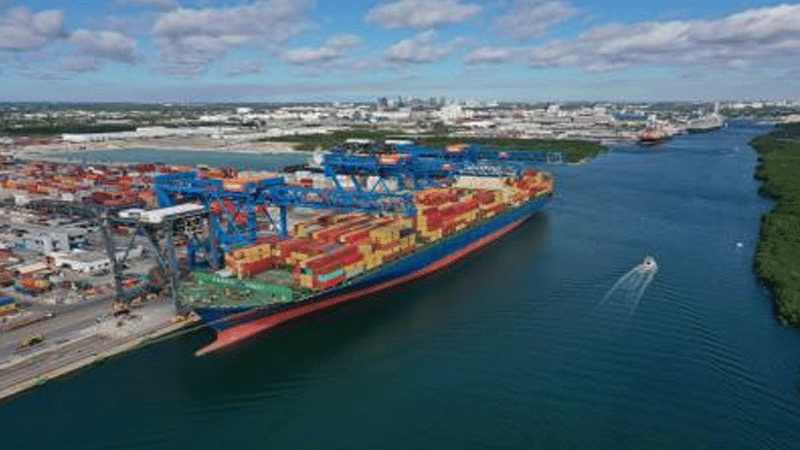 Christmas came early for Port Everglades with today's arrival of the largest container cargo ship to ever visit this South Florida port.
MSC's 1,114-foot Kotor Bay is longer than the U.S. Navy's largest class of aircraft carriers the Gerald R. Ford (CVN 78) at 1,092 feet.
With a beam (width) of just under 150-feet, compared to the Ford's 134-foot beam, the Kotor Bay is carrying a variety of cargo from India and Mediterranean.