OOCL introduces new service in the Transpacific network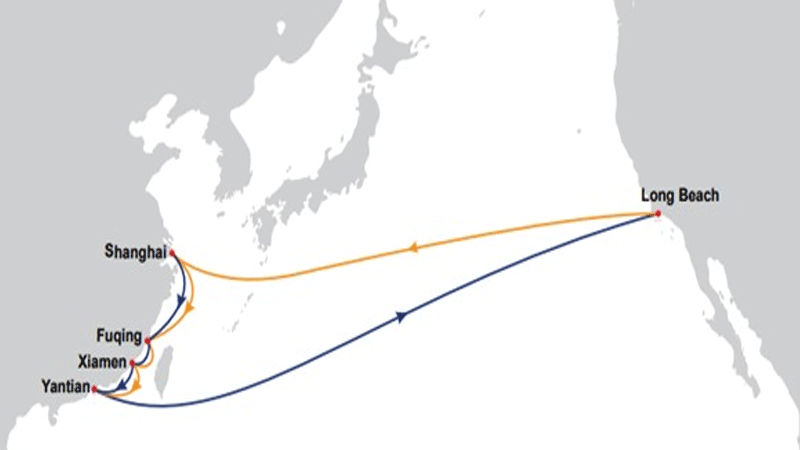 In response to the evolving needs of the market, OOCL is pleased to announce the launch of Pacific China South Express (PCSX) service in the Trans-Pacific network to satisfy customers' needs for fast and reliable shipping.
The Pacific China South Express (PCSX) is a brand new service designed to offer express linkage from South China to Long Beach (LBCT).
PCSX port rotation: Shanghai – Fuqing – Xiamen – Yantian – Long Beach – Shanghai
PCSX has started first sailing with ETA Shanghai on 20 November.
The enhancements PCSX service could meet the needs with enhanced efficiency and capacity within the network.