OBE Organic collaborates with Maersk on sustainable ECO Delivery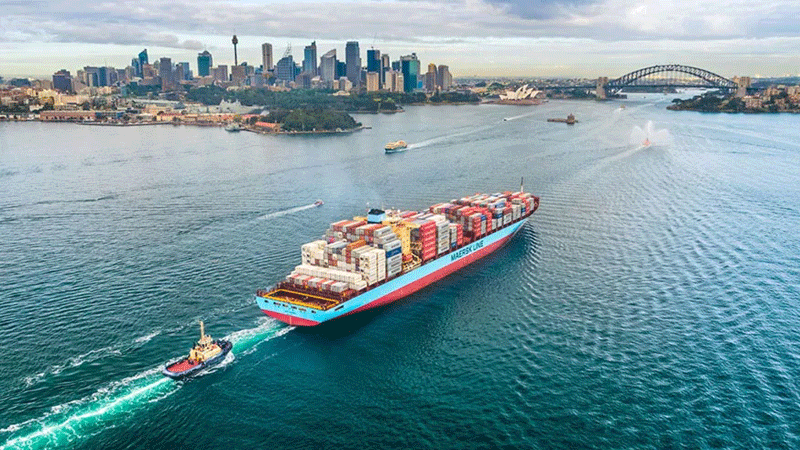 OBE Organic, Australia's oldest organic beef exporting company, has become the first refrigerated meat exporter in Oceania, to vastly lower the ocean emissions of its North America exports. OBE Organic's entire supply chain is fully certified organic, from buying certified organic cattle from producers, having the cattle processed at modern certified organic abattoirs to selling grass fed organic beef worldwide. Now the company is taking further steps to reduce its carbon footprint with Maersk's low emission ECO Delivery product which reduces CO2 emissions by more than 80%.
"At OBE Organic, we take our commitment to people, animals, the environment and our product seriously. We became the first and only Australian beef company to join the UN Global Compact as a Signatory. Our company is mindful that in all our actions, we are taking positive steps to reduce the impact on the planet, as healthy landscapes create healthy food. The choice of Maersk ECO Delivery for our sea freight to North America is a natural initiative towards a more sustainable future, as it provides direct carbon savings rather than carbon offsetting."
Dalene Wray, Managing Director of OBE Organic
Maersk ECO Delivery is an Ocean transport customer offering that uses green biofuels. It is a solution that is backed by some of the most trusted and respected environmental and emissions bodies in the world, using proven methodologies to identify that carbon savings are tangible.
"We are humbled to have OBE Organic partnering with us to decarbonise their supply chain. With Maersk ECO Delivery, we can ensure that the need to support our customers in securing resilient global supply chains goes hand in hand with the imperative of decarbonising logistics. The cooperation is another milestone in decarbonising shipping operations in Oceania, and we expect increased growth for this solution in the coming years."
Henrik Jensen, Managing Director of Maersk Oceania
Since its introduction in 2019, customer demand for Maersk ECO Delivery has grown more than 170% year-on-year. Maersk is also working to expand the ECO Delivery product to 3rd party verified low emission landside Logistics & Services products to serve customers across the entire value chain with green solutions.