NYK Cooperates with Ship Tour for Mazda Motor Corporation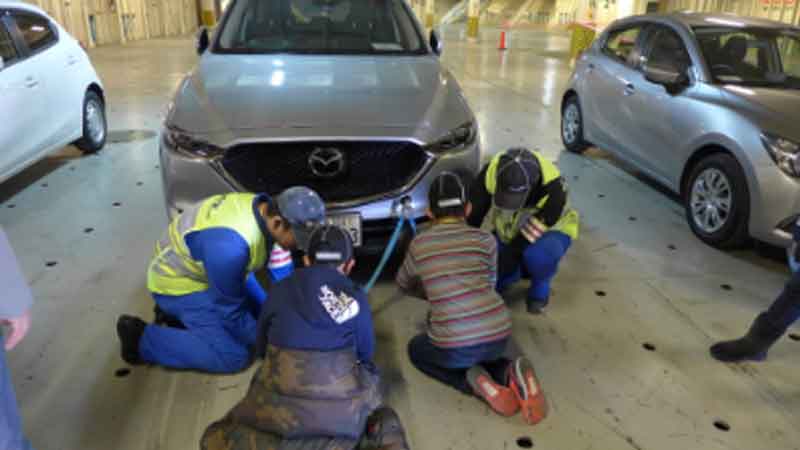 On December 25, NYK cooperated with a ship tour sponsored by Mazda Motor Corporation by escorting about 70 elementary and junior high school students and their parents on board an NYK-operated pure car and truck carrier (PCTC).

Since 1996, Mazda Motor Corporation has regularly held a tour of this kind as one of its social contribution activities to give children an understanding of the Japanese car industry, stimulate curiosity, and offer the children a memorable experience.

Participants first toured the Mazda Museum and then viewed cars produced at Mazda's Ujina Plant in Hiroshima being loaded on the NYK-operated PCTC Hestia Leader. Afterward, the group toured the inside of the ship together with 15 NYK employees acting as escorts.

NYK will continue to work positively as a good corporate citizen on activities that contribute to our society.