NYK charters a 2001-built 174,000 m3 LNG carrier to Gail (India)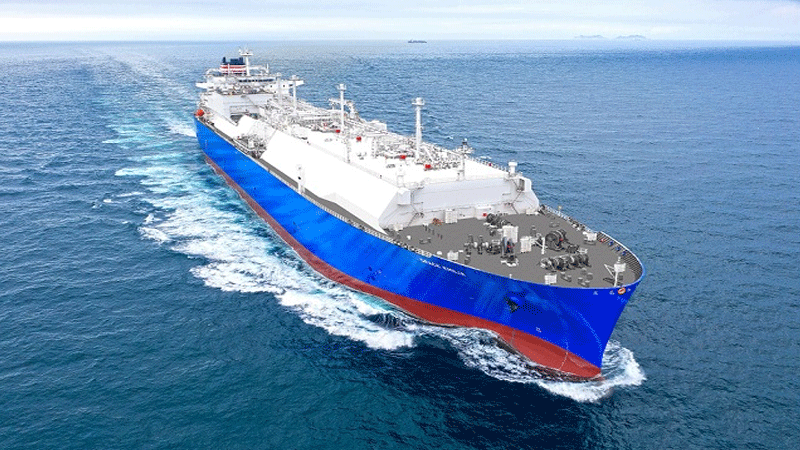 NYK have signed a multi-year fixed-term contract with one liquefied natural gas (LNG) carrier with GAIL (India) Limited, India's largest natural gas supplier. , Held an online contract signing ceremony on December 20th.

The "GRACE EMILIA" to be introduced in this contract is a dual fuel low-speed diesel engine "X-DF engine" that uses fuel oil and boil-off gas (LNG vaporized in the cargo tank during navigation). And a reliquefaction device that effectively utilizes excess boil-off gas. In addition, the cargo tank is a membrane type with a capacity of 174,000 cubic meters, and by adopting a tank method (Note 2) with excellent heat insulation performance, efficient and economical operation is realized.

GAIL is the country's largest natural gas supplier and pipeline operator under the jurisdiction of the Ministry of Petroleum and Natural Gas of India. The natural gas supplied by the company accounts for more than 50% of the total natural gas consumption in India. With the company, which is a key player in India, where demand for natural gas is expected to continue to increase due to remarkable economic growth, they have been discussing other LNG-related businesses, etc., and their LNG transportation performance and sincerity. The response was highly evaluated, and they came to this conclusion.

Following the agreement of each country to gradually reduce coal-fired power generation at COP26 held this year, it is expected that demand for LNG, which has a lower environmental load than fossil fuels, will increase in the future, especially in Asia. increase. They will continue to position India as an important strategic region, and in order to meet the country's energy demand, They will focus not only on LNG but also on crude oil, LPG (liquefied petroleum gas), and hydrogen-related businesses in India in the future. And will contribute to the renewable energy related business.