Nigerdock receives Federal Government approval for Snake Island Port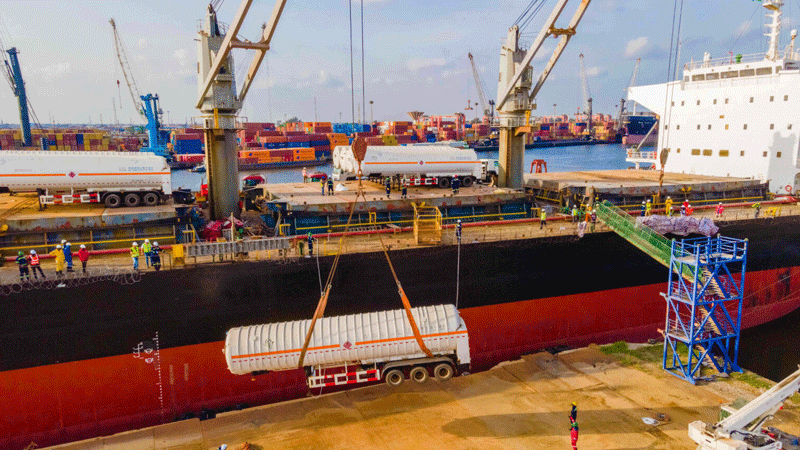 Nigerdock and Snake Island Integrated Free Zone have received approval from the Federal Government of Nigeria for the commencement and expansion of Snake Island Port, an 85-hectare, multipurpose port facility comprising three terminals located within Snake Island Integrated Free Zone.
The approval was granted on 17th May, 2023 by the Federal Executive Council (FEC), which has oversight on the implementation of major infrastructure projects across the country.
Speaking on the landmark, Nigerdock Chairman and CEO, Maher Jarmakani, said: "We are immensely grateful for the support the Federal Government has shown to enable the expansion of our operations, which increases our value add to Nigeria's economy and the actualisation of our long-term vision as a globally recognised maritime operator. This Public Private Partnership with the Government will also facilitate job creation and develop critical infrastructure vital for the nation's growth."
In addition to its operations in ship repair, logistics, and free zone solutions, Nigerdock had already been in terminal operations following approval from the Nigerian Ports Authority (NPA) and Nigeria Customs Service (NCS). This new 45-year concession agreement for Snake Island Port with the Federal Government, now allows for an expanded operational scope and will attract about $1 billion in private investment.
Nigerdock was originally awarded Free Zone and Port Status by the Presidency in 2005, leading to the establishment of Snake Island Integrated Free Zone in the same year. The NPA and Nigeria Customs Service also approved direct shipping for the facility in 2017, with the NPA green-lighting cargo handling operations in 2021.