New Times Shipyard delivered a new container vessel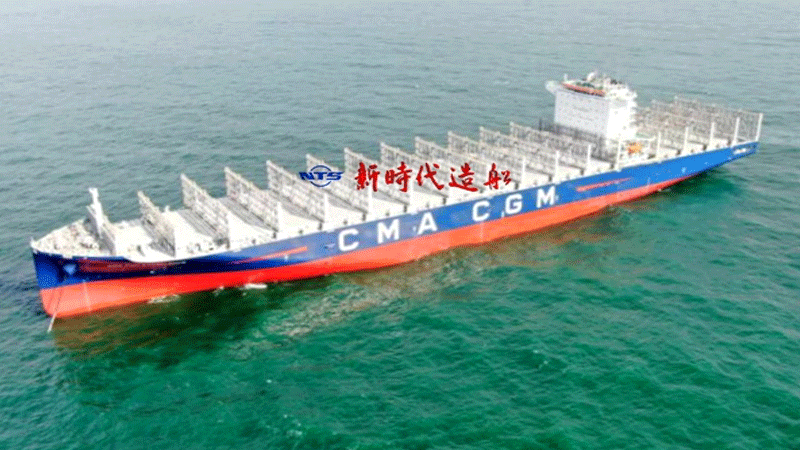 On July 20, the signing and delivery ceremony of 1#7000 TEU container ship was held in the conference room on the eighth floor of the office building. Zhang Yuyong, executive deputy general manager, and Ni Jie, representative of shipowner EPS, signed the delivery document, and the ship was officially handed over to the shipowner for operation.
General Manager Liu Haijin, Deputy General Manager Yuan Heng and other guests attended the event. Shipowner EPS ordered a total of 7 7,000-TEU container ships from our company, and today's delivery is the first ship in this series of container ships. The 7,000-TEU container ship has an overall length of 272.5 meters, a molded width of 42.8 meters, a molded depth of 24.6 meters, a design draft of 13 meters, a structural draft of 15 meters, and a deadweight of 84,000 MT.