Network Airline Services Appointed GSA for Air Arabia Sharjah in Italy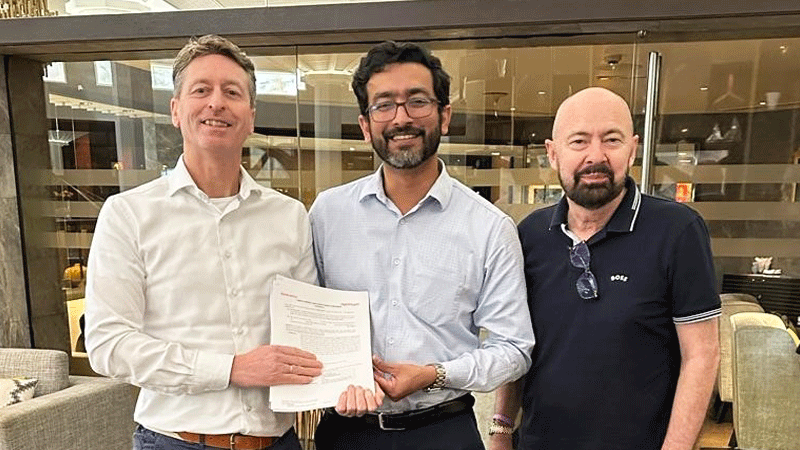 Network Airline Services has been appointed as the GSSA for Air Arabia Sharjah (G9) in Italy effective from the 15th of January 2023.
Sander van Vilsteren, NAS Europe's Commercial Manager, who signed the contract said "We are more than happy to have been selected as Air Arabia Sharjah's new cargo GSSA in Italy. This latest agreement furthers Network's partnership with Air Arabia Sharjah, as NAS is also the current cargo GSA for G9 in Turkey. We look forward to building further relationships with the Air Arabia staff and customers, to cement but also further our partnership with them." The new contract was signed by Sander at the end of January in Dubai, with our Sales Director Andy King as the witness.
Air Arabia Sharjah currently operates an A320 service 4x weekly from Bergamo, BGY in Italy to Sharjah, SHJ in the UAE.