Network Airline Management expands its fleet with an additional B747 freighter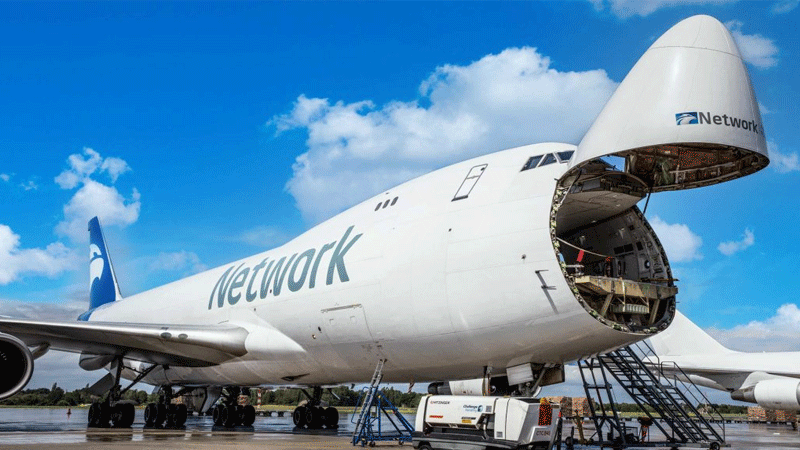 Network Airline Management (NAM) has recently taken delivery of its latest Boeing 747 production freighter aircraft, expanding its current fleet to 4 B747Fs.
The additional aircraft will join the fleet based at Network's European hub, Liege – Belgium, and will allow NAM to further expand its scheduled and charter operations and allow customers more capacity, flexibility, and schedule stability.
Malcolm Higginson, Network Aviation Group's Operations Director, commented:
"The delivery of our latest nose-loading B747F aircraft is a significant milestone in NAM's fleet expansion plans. We have steadily grown and modernised our fleet since starting operations over 35 years ago, and we are confident this additional aircraft will allow us to further increase our capacity and improve resilience to better serve our increasing portfolio of customers."
NAM maintains its commitment to excellent customer service, flexibility, and reliability to its valued worldwide clients. Contact our Network teams in the UK today for the latest rates, availability and to book your cargo.