My Freighter selects Unilode for ULD management solutions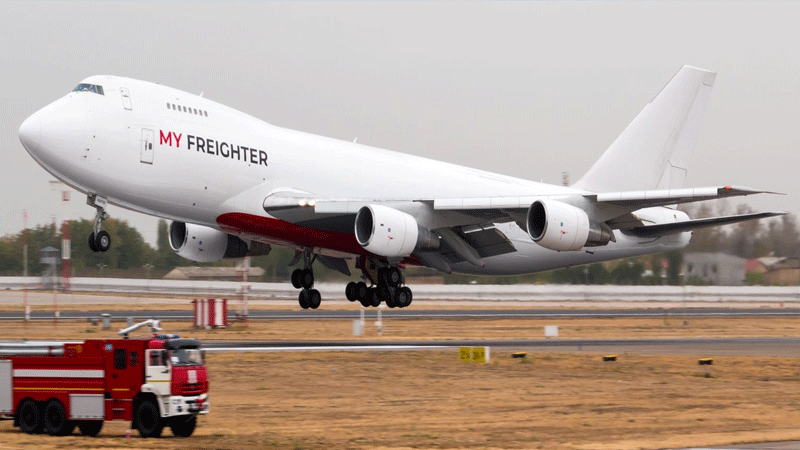 Unilode Aviation Solutions, the market leader in outsourced unit load device (ULD) management, repair and digital services, and My Freighter, a start-up cargo airline based in Uzbekistan, announce their partnership for ULD management services.
My Freighter operates scheduled and charter cargo flights between Asia and Europe, whilst offering passenger flights under the Centrum Air brand. Unilode will initially provide 600 digitised pallets from its ULD pool, with an expectation for significant growth over the next five years. My Freighter's growth plan includes the acquisition of five additional Boeing 747-200F, with the aim of expanding its fleet to 20 aircraft as part of its five-year strategy.
Abdulaziz Abdurakhmanov, My Freighter General Director, said: "We are excited to partner with Unilode for ULD management services that will cover our ULD supply, maintenance, repair, tracking and monitoring needs. Unilode's extensive industry experience, state-of-the-art technology solutions and commitment to operational excellence align perfectly with our goals of providing superior cargo services to our valued customers. This partnership will strengthen our air cargo capabilities and support our strategic growth plans. We are looking forward to significant growth together with Unilode during our initial five-year contract term."
Ross Marino, Unilode Chief Executive Officer, said: "We are delighted to have secured My Freighter as a valued customer. Start-up carriers with ambitious growth plans are a welcome addition to our ULD management portfolio and we are glad to play an important role in enabling their expansion and success in the air cargo industry. Unilode's full-service ULD management solutions will provide a scalable foundation for My Freighter, and will accommodate their increasing operational requirements that will facilitate their growth. We are pleased to partner with My Freighter and to help them achieve their goals, and we very much look forward to contributing to My Freighter's success story."