MSC upgrades its Intra-Asia Golden Horn service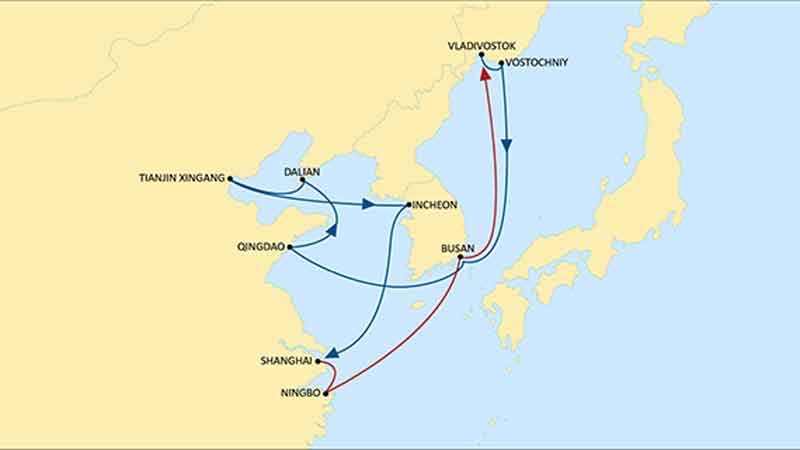 MSC is pleased to announce the enhancement of its Golden Horn service, which has performed well since its launch in August 2020.
In response to customer demand, MSC is extending the service's coverage with new calls at Incheon, South Korea, and at three key ports in northern China.
The first sailing on the new rotation will be the vessel CHARINTIA on voyage HX44R, ETD Vladivostok, 30 October 2020.
The full rotation is: Shanghai – Ningbo – Busan – Vladivostok – Vostochniy – Busan – Qingdao – Dalian – Xingang – Incheon – Shanghai