MSC enhances Asia to US East Coast connections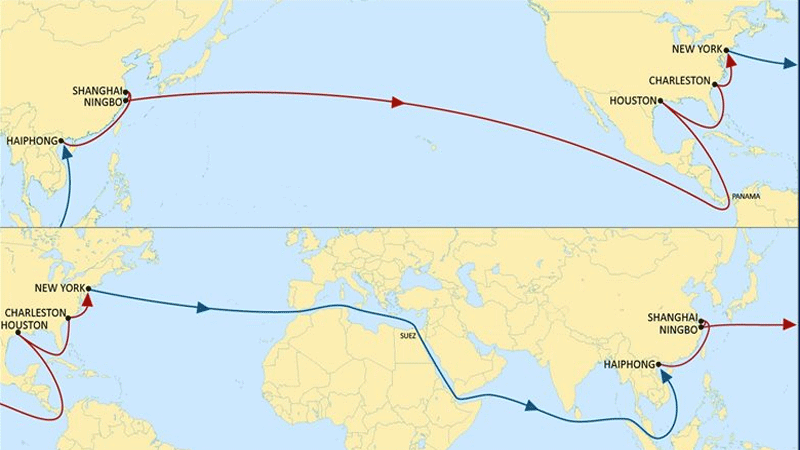 Following the successful shifting of the Santana service from the US West Coast to the US East Coast to meet the continued strong demand on this trade, MSC is pleased to announce a new updated rotation for the service, with the addition of a port call at Houston, USA, to better serve the local market.
The updated service complements the existing network services, giving MSC the possibility to offer further options to its customers.
The first vessel on the revised rotation for the Santana service will be MSC PRATITI voyage UX152A, ETA Haiphong on 31 December 2021.
The new rotation will be as follows: Haiphong – Shanghai – Ningbo – Houston – Charleston – New York – Haiphong