MOL adopts car carrier operation digital transformation promotion project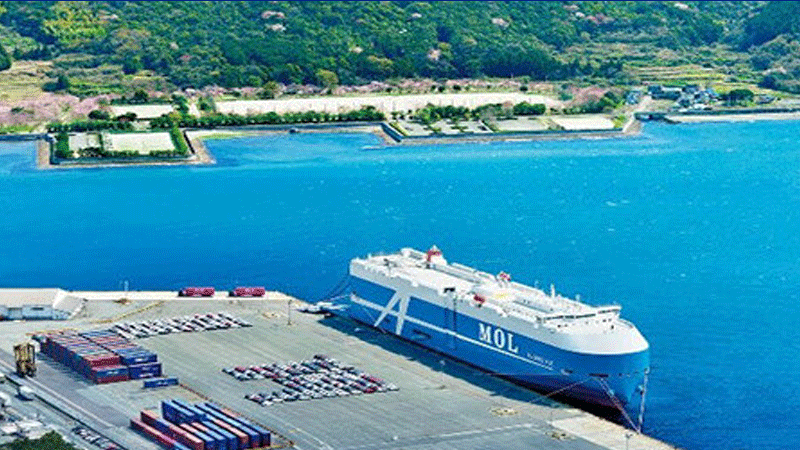 Mitsui O.S.K. Lines and its group company MOL Information Systems announced the launch of full-scale operation and practical application of their advanced car carrier cargo loading plan generation system using mathematical optimization, a technology both companies have been working on since 2019.
MOL operates world's largest car carrier fleets, with about 100 vessels. Car carriers require much more complicated cargo loading plans than in the past, reflecting changing transport needs, evolving logistics patterns, and more diversity in both production centers and markets for automobiles. As a result, generation of loading plans has become much more time-consuming.
Working closely with Professor Shunji Umetani of Osaka University, MOL has developed an algorithm that derives the optimal "car carrier allocation plan" from among enormous combinations in a short time, and a system that swiftly generates a cargo loading plan, maximizing both efficiency and cargo safety.
Adoption of the new system reduces the time required to generate the loading plan by about 40%. It leads not only to prompt decision making using innovative, cutting-edge technology, but also eliminates dependency on individual skills. MOL expects it to speed up response to customers and help attract new customers. Improved cargo handling efficiency also helps reduce greenhouse gas (GHG) emissions in car carrier operations.
In addition to the MOL has launched a study to use mathematical optimization for space management operation, moving ahead to further enhance efficiency in its car carrier business.
MOL was designated as a "Digital Transformation (DX) Certified Business Operator" based on the "DX Certification" established by Japan's Ministry of Economy, Trade and Industry It continually improves transport service quality and reduces GHG emissions by forging ahead with DX in a proactive manner, with the aim of becoming the customer's first choice as a logistics business partner.