Mitsubishi and Shin Nihonkai Ferry to develop unmanned ship navigation system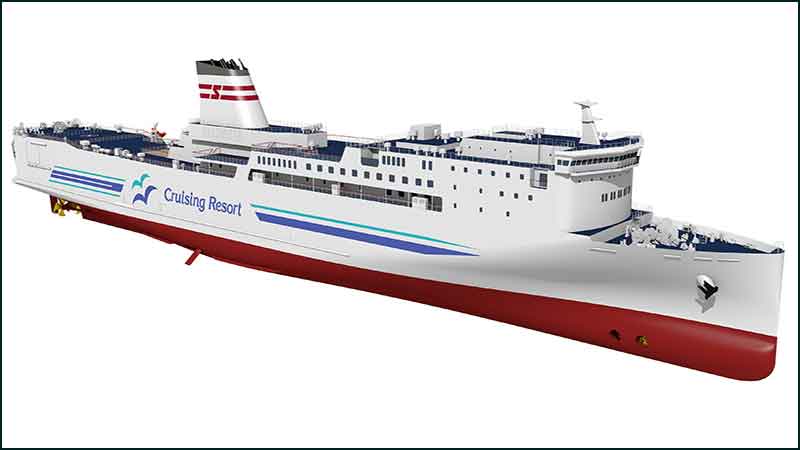 Mitsubishi Heavy Industries Group's Mitsubishi Shipbuilding Co., Ltd. is a shareholder of the Shin Nihonkai Ferry Co., Ltd. in the "Technology Development Joint Program for Demonstration Experiments of Unmanned Ships" We applied together with the company and were accepted. In response to this, Mitsubishi Shipbuilding will develop elemental technologies and systems that enable unmanned operation in cooperation with Shin Nihonkai Ferry Co., Ltd., with the support of a grant from the Nippon Foundation, and will demonstrate the unmanned operation on domestic routes. Perform an experiment.
In this demonstration test, Mitsubishi Shipbuilding received the order from Shin Nihonkai Ferry and installed the newly developed system on a large high-speed ferry built at the Mitsubishi Heavy Industries Nagasaki Shipyard's main factory (Tachigami). Under this condition, we will carry out unmanned operation while ensuring sufficient safety. The period is expected to be about one year from the delivery of the ship scheduled for the end of June 2021 to May 2022.
Since the 1990s, Mitsubishi Shipbuilding has been developing a ship automation system for navigation support and cargo handling support. In this development, in addition to the Shin Nihonkai Ferry, in collaboration with universities, IT companies, control system companies, etc., we design and build a large ferry that integrates more advanced elemental technology related to unmanned operation We will carry out a verification test. Furthermore, by applying the remote diagnosis technology for large-scale equipment that is being developed by the Mitsubishi Heavy Industries Group to the ship engine room, we will conduct demonstration tests as an integrated system for unmanned ship plants to promote technological development.
Mitsubishi Shipbuilding will use the results of this development to improve safety, reduce occupant load, reduce operating costs, etc., and contribute to the resolution and development of marine logistics issues.