MISC welcomes two eco-efficient 174,000-cbm LNG carriers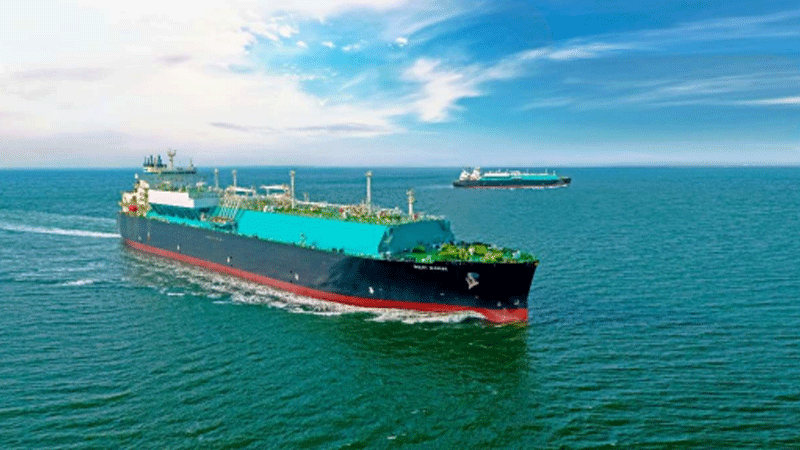 MISC welcomes two of its latest new generation of Liquefied Natural Gas (LNG) carriers, Seri Damai and Seri Daya to its fleet of LNG carriers. These 174,000 CBM LNG carriers are equipped with smart and sustainable technologies and were built for MISC by Samsung Heavy Industries Co., Ltd. (SHI). Upon their delivery, these new LNG carriers will be on long-term charters to ExxonMobil's wholly-owned subsidiary, SeaRiver Maritime LLC (SRM) and will be managed by Eaglestar Shipmanagenent (S) Pte.Ltd ( Eaglestar).
Captain Rajalingam Subramaniam, MISC's President & Group Chief Executive Officer, said "The delivery of Seri Damai and Seri Daya, marks a strong start to the year and a significant milestone in MISC's partnership with SeaRiver Maritime. I would like to thank our valued charterer, SeaRiver Maritime for their trust and confidence in our capabilities.
"My appreciation goes out to our shipbuilder, Samsung Heavy Industries, in-house Project Management team from Eaglestar, Gas Assets & Solutions (GAS) Business team, Class Society ABS and all partners and collaborators involved in the safe construction of this stateof-the-art LNG carriers. To our marine professionals serving onboard these vessels, Bon Voyage – fair winds and following seas always," Captain Rajalingam added.
"The Seri Daya and Seri Damai represent another major milestone in the valued relationship between SeaRiver Maritime, MISC Berhad, and Samsung Heavy Industries Shipyard," said Mr. Kostelnik, President & CEO of SeaRiver Maritime, Inc., "This is a step forward in supporting a net-zero future as we add modern, energy-efficient LNG carriers to support ExxonMobil's growing LNG business."
MISC is one of the largest single owner-operators of LNG carriers in the world, with a distinguished reputation for overall operational excellence, reliability, safety and on-time cargo deliveries. Seri Damai and Seri Daya will now add on to the fleet strength, which currently totals to a count of 31 LNG carriers for MISC's GAS Business, in addition to six Very Large Ethane Carriers (VLECs) and two LNG Floating Storage Units (FSUs), which has a combined deadweight tonnage (dwt) capacity of over two million tonnes.