Maersk expands footprint in Latin America with new warehouses in Chile and Peru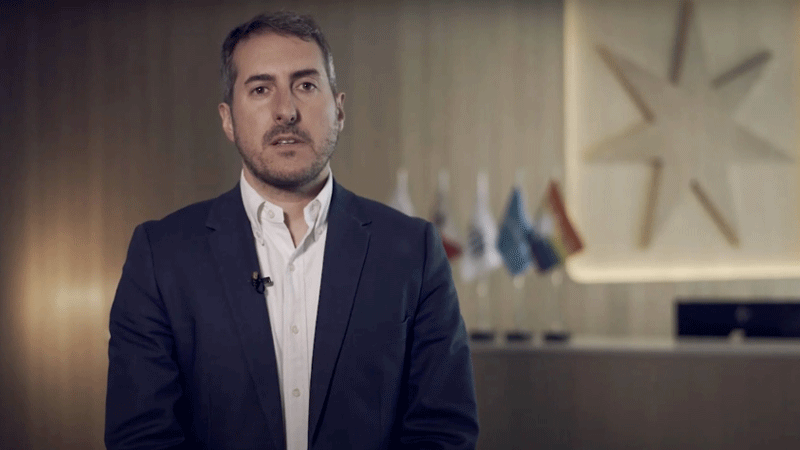 With more than 195,000sqm of warehouses across the West Coast of South America, Maersk continues expanding its footprint in Latin America, adding value to customers' supply chains.
The new facilities in Chile and Peru are part of their investment in the area to continue building our warehousing and contract logistics operations – an important step on Maersk's journey towards becoming the global integrator of container logistics.
With robust fulfilment operations and strategically located facilities, Maersk's expansive geographical footprint provides customers with a simple end-to-end offering of products and services, seamless customer engagement, and customised solutions, eliminating complexity from their global supply chains.
"Part of our goal of transforming into an end-to-end logistics integrator is to make our customers' logistics chains more flexible and resilient. For this reason, we continue to invest in the Latin American region. We are confident in the growth potential of Peru and Chile reflected in the opening of new stores such as Buenaventura, San Ignacio and Lurín"
Dean Rodin, Area Manager Director at Maersk West Coast South America
The new locations are situated in strategic economic centres in Santiago de Chile to help our customers serve their markets better. The 24,900sqm Buenaventura facility in Quilicura is located in the northern region of the city, 23km from the airport, with quick access to the main highways.
La Vara (10,500sqm) and San Ignacio (6,520sqm) facilities are located in San Bernardo, near the main retailers' distribution centres, allowing our customers to be closer to their clients and improve agility. Both facilities have the capacity to develop more sustainable solutions by integrating rail as part of the bundle. All new sites are equipped with fully lithium battery electrified forklifts and LED lighting.
The core service offering covers supply chain management services, including a fulfilment centre, consolidation and deconsolidation, warehouse management system, cross-docking and other value-added services.
These new sites strengthen the existing capabilities in the country, including the San Antonio Logistics Center in Valparaiso, with over 70,000sqm of warehousing space located just 17km from the port.
Peru warehousing and distribution facilities continue to grow, with around 36,000sqm of storage in different locations nationwide. The new site in Lurin currently has 8,400sqm space, with a future expansion plan of an additional 15,800sqm. This facility brings customers closer to the main retailers in the area, and is 59km from the airport and 69km from the Port of Callao. It offers 10 dock positions, order fulfilment, inventory management, B2B/B2C distribution, warehouse management system and other value-added services.
"We are investing in the region, where we have plans for growth in warehouses across Peru, Chile and Ecuador. In the next two years, we will add approximately 70,000sqm in multiple locations for different types of customers and products."
Gonzalo Arroyo, Warehousing and Distribution Manager at Maersk West Coast South America