Lufthansa Cargo supports UNICEF's global vaccine distribution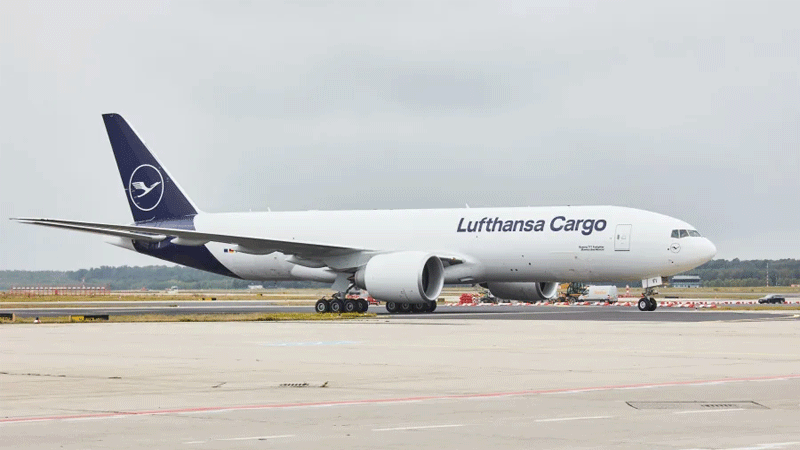 UNICEF has launched the Humanitarian Airfreight Initiative on Tuesday, 16 February 2021. Under this landmark initiative, over 10 leading airlinesare signing agreements with UNICEF to support the prioritization of delivery of COVID-19 vaccines, essential medicines, medical devices and other critical supplies to respond to the pandemic. The Initiative will also act as a global logistics preparedness mechanism for other humanitarian and health crises over the longer term. Lufthansa Cargo is one of the airlines transporting the long awaited vaccines across the globe - strengthened by the loading capacities of available flights of Brussels Airlines, Austrian Airlines, Eurowings and Lufthansa.
The freight crane's network covers up to over 300 destinations worldwide. A majority of the stations are able to handle highly sensitive pharmaceuticals, including the state of the art Pharma Hubs and Station in Frankfurt, Munich and Chicago. Furthermore, over 30 of the worldwide stations are IATA CEIV Pharma-certified, which makes it one of the world's largest airline pharmaceutical networks. The carrier was among the first airlines to specialize in the transport of medical goods and pharmaceuticals and can therefore draw on many years of experience.
"Airfreight is essential for the fast and reliable intercontinental distribution of highly sensitive pharmaceuticals. With its flexible freighter network, Lufthansa Cargo is not only strengthening international supply routes and takes responsibility to overcome this pandemic. By supporting the UNICEF Initiative we are also contributing to the United Nations Sustainable Development Goal 'Good Health & Wellbeing' which we have committed to," explains Peter Gerber, CEO of Lufthansa Cargo.
The UNICEF Humanitarian Airfreight Initiative brings together the airlines covering routes to over 100 countries, in support of the COVAX Facility – the global effort aimed at equitable access to COVID-19 vaccines. Based on the COVAX Facility's indicative distribution and first round allocation plan, 145 countries will receive doses to immunize around three per cent of their population, on average, starting in the first half of 2021, subject to all requirements being met and final allocation plans.
Safe, timely and efficient transportation of life-saving supplies is critical to supporting access to essential services for children and families. COVAX deliveries and the subsequent vaccination of frontline workers will support health and social care systems to safely resume these critical services.