Lufthansa Cargo exhibiting at Fruit Logistica in Berlin for the tenth time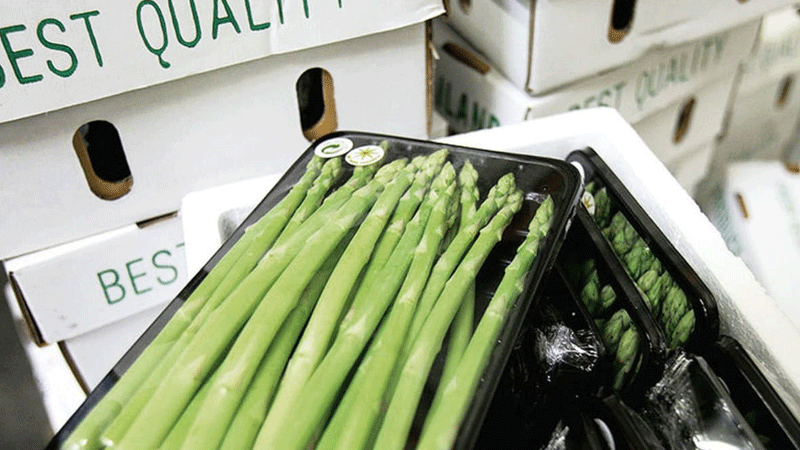 Lufthansa Cargo will again be represented with an exhibition stand at Fruit Logistica in Berlin from February 8 to 10. The internationally oriented leading trade fair for the fruit trade celebrates its 30th anniversary this year and is regarded as an established industry meeting place for all players from the fruit and vegetable sector as well as those who help shape the value chain from the grower to the retailer. Lufthansa Cargo is well specialized in transporting temperature-sensitive agar products as well as fish and meat products worldwide quickly and reliably. The cargo airline thus makes a significant contribution to ensuring that products reach their destination in top quality. The demand for fresh fruit and vegetables available all year round continues unabated worldwide. The past pandemic years have highlighted the increasing role of globalization in the export and import business, also in the area of perishables. In 2022, Lufthansa Cargo transported more than 52,000 tons of flowers, vegetables, fruit, fish and meat and other perishable goods.
Whether exotic fruit and vegetables or freshly caught fish and seafood from remote growing and fishing regions: When transporting these sought-after goods, speed, strict hygiene requirements and temperature-sensitive containers of the latest technology with individually adjustable refrigeration options are essential in order to send the products on their journey carefully packaged without compromising quality. The time windows between harvesting or catching, loading, transport by freighter and onward transport from the centrally located European hub in Frankfurt to the destination must be kept as short as possible, while the cold chain is maintained in the best possible way for the goods without interruption.
"Lufthansa Cargo has many years of experience and globally recognized expertise in handling temperature-sensitive goods and perishables. The special Perishables toDoor service offers Europe's leading food markets direct delivery via the Frankfurt hub," said Carolin Gerstenmaier, Head of Industry Development and Leisure Sales at Lufthansa Cargo. "With its Perishables product, Lufthansa Cargo is professionally positioned for transports of perishable goods. With our hub in Frankfurt and the Perishable Center with fast and vacuum cooling facilities, as well as the optimal location to distribute goods in Europe, Lufthansa Cargo is a reliable and experienced partner for the agricultural and food industry," adds Christian Tippmann, Head of Product, Speed and Service Offer at Lufthansa Cargo.
Lufthansa Cargo has been exhibiting at Fruit Logistica for ten years now. Interested parties are invited to visit Booth C06 in Hall 25. Numerous airfreight experts look forward to exchanging views on current topics and trends with trade fair visitors.