Konecranes to deliver complete automated container handling solution to London Gateway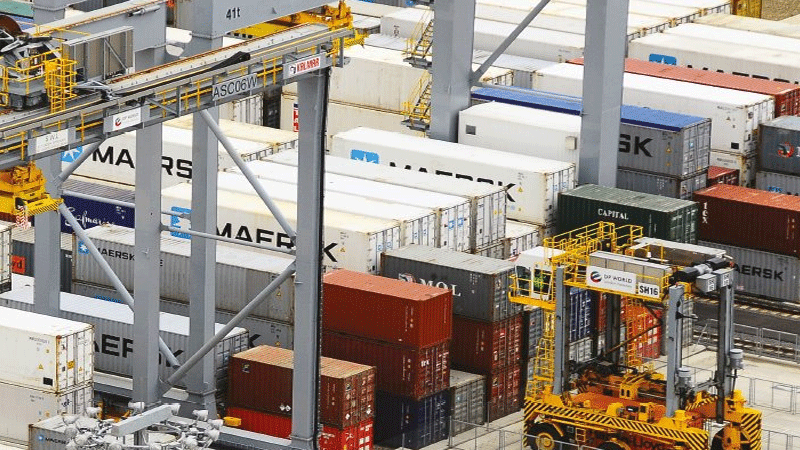 Konecranes will deliver a fleet of 18 Automated Rail-Mounted Gantry (ARMG) cranes to London Gateway Terminal, equipped with Konecranes automation technology. London Gateway, operated by DP World, is the UK's fastest growing deep-sea container terminal. Located on the River Thames some 25 km from central London, it has an ambitious growth plan for automated container handling at the core. It has turned to Konecranes to realize its ambitions. The order was booked in April 2022.
London Gateway currently operates a fleet of 60 non-Konecranes Automated Rail-Mounted Gantry (ARMG) cranes. The integration of London Gateway's existing fleet with the new Konecranes ARMGs will take place in carefully planned phases. The first batch of 8 new Konecranes ARMGs will be delivered by Q3 2023. The remaining 10 Konecranes ARMGs will be delivered by the first half of 2024. The integration work will involve replacement of the existing Remote Operating Stations (ROSs) and installation of a new Fleet Management System with performance monitoring tools.
Mattias Karlsson, Sales Director, Port Solutions, Konecranes said: "The new fleet of Konecranes ARMGs will be equipped with Konecranes' in-house automation technology across the board. This will include automated handling of road trucks. This is based on Konecranes' routine calibration-free solution which enables steady hit rates over time, reducing the number of exceptions that the remote operator must handle. The new Fleet Management System will be implemented for both the non-Konecranes and the Konecranes ARMGs, harmonizing remote operation across the ARMG fleet."
This contract is a prime example of Kone­cranes' path to port automation, which in this case involves expanding a fully automated terminal with new ARMGs and updated automation technology. The path to port automation applies to all container handling equipment brands.
A strong focus on customers and a commitment to business growth and continuous improvement make Konecranes a lifting industry leader. This is underpinned by investments in digitalization and technology, plus our work to make material flows more efficient with solutions that decarbonize the economy and advance circularity and safety.