ICTSI inks USD750 million loan facility with Metrobank to boost operations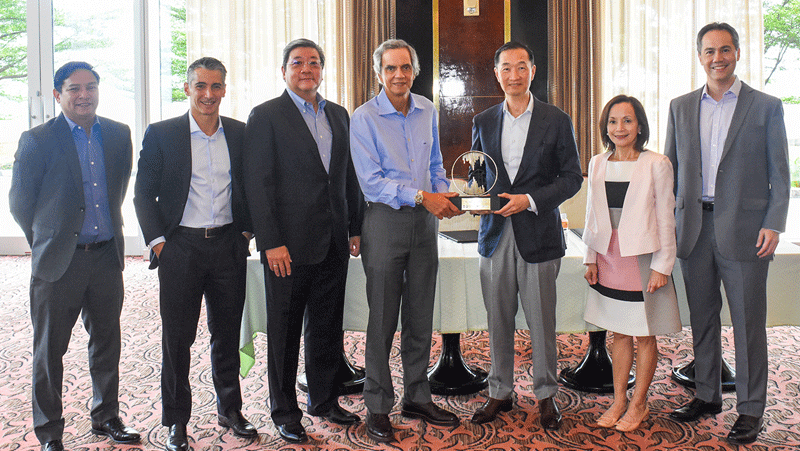 International Container Terminal Services, Inc. (ICTSI), the world's largest, independent terminal operator across six continents, has secured a USD750 million loan from one of the country's biggest banks, Metropolitan Bank & Trust Co. (Metrobank), to further expand its port operations worldwide. To date, this is the biggest credit facility secured by ICTSI and the largest bilateral facility extended by Metrobank.
Proceeds of the six-year loan facility will be used to refinance the global port operator's short-term obligations and to fund strategic mergers and acquisitions.
ICTSI holds a strong track record for investing in both new and existing terminals that will fuel the growth of its offshore and domestic operations.
"Our long-standing relationship with Metrobank enables us to carry out our objective of continuously making our terminals around the world more globally competitive, more efficient, and more accessible. At the same time, this relationship enables us to act more proactively on M&A opportunities of all sizes. Metrobank has been a tremendous partner for us in building our global portfolio and in expanding our position as one of the Philippines' true global corporate players," said Christian R. Gonzalez, ICTSI Executive Vice President, Chief Compliance Officer and Chief Sustainability Officer.
For its part, Metrobank sees its financial support to ICTSI as a platform to fulfill its ambitious strategic development plans and further economic growth.
"ICTSI plays a vital role in various markets. Its efforts in building catalysts of growth worldwide make the Filipino standard, a goal for all. We are happy to be able to support ICTSI's global initiatives and we are proud to play a role in its success," said Metrobank Institutional Banking Sector Head Mylene Caparas.
This year, ICTSI earmarked USD400 million for its capital expenditures to be used to improve productivity and effectivity of its various terminals.
In 2019, ICTSI Global Finance B.V., a subsidiary of ICTSI, also secured a seven-year loan amounting to USD300 million from Metrobank to fund its capital expenditures and to refinance its then existing obligations.