Hyundai Heavy Industries acquiring Daewoo Shipbuilding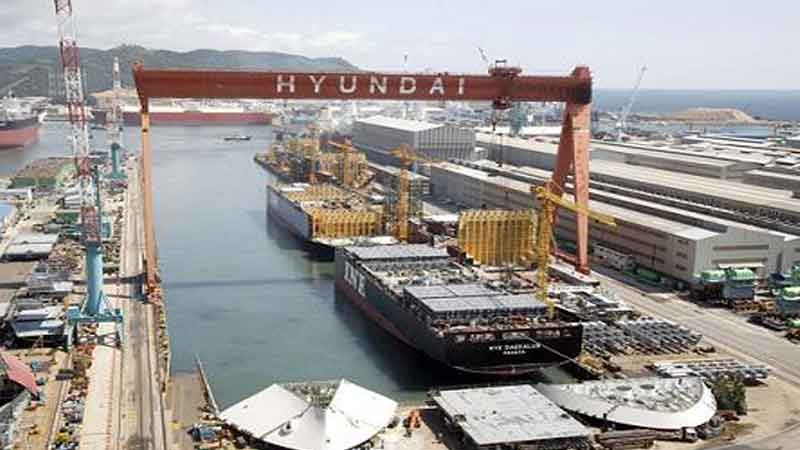 Hyundai Heavy Industries (HHI) Group and Korea Development Bank (KDB) have signed a definitive agreement for the acquisition of Daewoo Shipbuilding & Marine Engineering (DSME), according to reports.
The new company has been tentatively named Korea Shipbuilding & Offshore Engineering (KSOE), and will control more than one-fifth of the global market, reports added.
"The decision to welcome DSME to the HHI Group is deeply rooted in our belief that it is a mission given to our group as the trailblazer and long-standing leader of Korea's shipbuilding sector to take the initiative in elevating the industry to new heights," said HHI Holdings Vice-Chairman and CEO, Mr Kwon Oh-gap.
The acquisition is part of their efforts to support the revival of the shipbuilding industry and assist in encouraging local employment and economy, the companies said.
"HHI Group's post-acquisition strategy is to have its four shipyards, which would now include DSME as the latest addition to the group's portfolio of shipbuilding business, focused on design, manufacturing and sales activities, which will be controlled by KSOE specialised in R&D and engineering, with a view to taking HHI Group's competitiveness to the next level," Mr Kwon Oh-gap added.