Gulf Air extends its partnership with Unilode for another 10-year term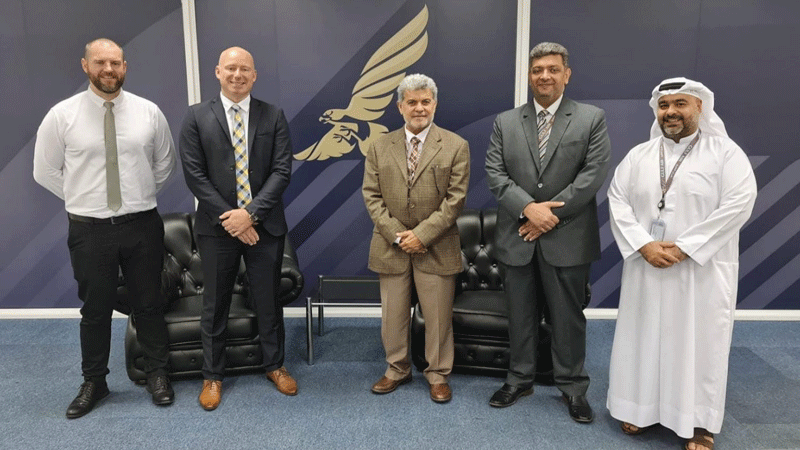 Gulf Air, the national carrier of the Kingdom of Bahrain and the World's Most Improved Airline 2022, and Unilode Aviation Solutions, the market leader in outsourced unit load device (ULD) management, repair and digital services, announce the renewal of their longstanding ULD management partnership for another 10-year term.
Gulf Air awarded the management of its ULD fleet to Unilode in 2011. Since then, Unilode has supported Gulf Air's significant fleet growth and route network extension with global ULD supply, management, maintenance and digital services as well as accessories management, led by a dedicated local customer success management team and supported by the global Operations Control Centre. The renewed agreement will see Unilode continue to supply pallets, and lighter weight and more durable AKE containers from its ULD pool to Gulf Air for increased synergies and sustainability benefits. Unilode will also provide speciality containers, which will be dedicated for Gulf Air's exclusive use.
Gulf Air Chief Executive Officer, Captain Waleed Al Alawi, commented: "In the past 10 years of our close cooperation, Unilode has demonstrated excellent customer-centric attitude and met all our expectations, therefore we are delighted to continue working together with our valued partner. Gulf Air is committed to being an industry leader and embracing innovative technologies, and Unilode's digital ULD fleet enables our airline to enhance the services offered to our passengers and customers. For the success of our airline, it is important to collaborate with strategic partners who share our values and vision, and we are pleased to be able to continue our strong relationship with Unilode's team and ULD solutions for another 10 years."
Unilode Chief Executive Officer, Mr. Ross Marino, said: "Gulf Air is one of Unilode's most loyal ULD management customers, and we are pleased with the extension of our partnership until 2032. Gulf Air is well-known in the industry for its focus on customers and its continuous improvement, and we are proud that Unilode has been able to contribute to its growth and success. We have strengthened our presence in the region with additional customer success management staff to be able to continue providing the best possible service to our valued partner. Gulf Air's ambitious growth plans are very exciting, and we look forward to continuing our close and successful partnership for many years to come."