GEODIS announces acquisition of Transports Perrier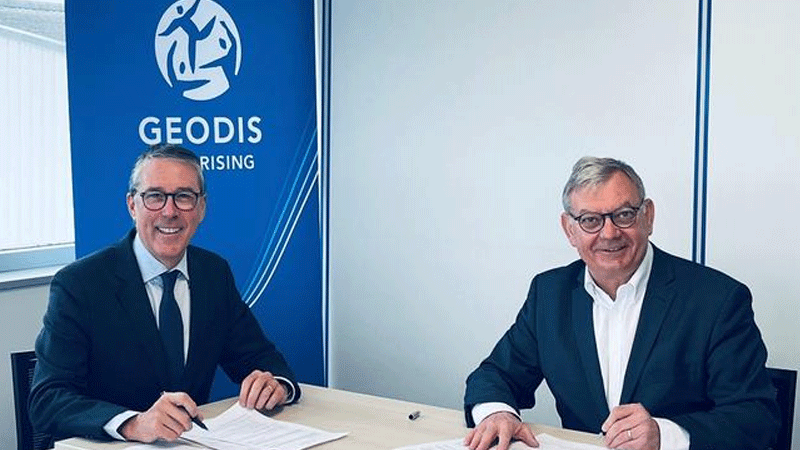 GEODIS has acquired Transports Perrier, a specialist in the transportation of palletized loads. The leader in LTL* transport in Poland following the recent acquisition of the PEKAES Group, GEODIS is expanding its capacity in its historical market and establishing a palletized transport network in France.
With its current positioning primarily based on carrying full loads and part-loads, the GEODIS Road Transport Line of Business now intends to strengthen its service offering in the LTL segment (1 to 6 pallets), in response to growth in market demand.
Transports Perrier is a company that was created in 1955. It specializes in delivering palletized shipments and operates a fleet of 410 transport assets (tractors and semi-trailers). It employs 260 people, including 160 drivers.
Located at key intersection points on some of the major transport routes throughout France, Transports Perrier's five sites – Lons-Le-Saunier (in eastern France), Lunéville (north-east), Noves (south), Seiche-sur-le-Loir (west) and Liévin (north) – will become part of the GEODIS Road Transport Line of Business which comprises approximately 800 drivers and more than 1,000 vehicles.
"Our customers are looking for solutions for distributing shipments of 1 to 6 pallets within France," said Olivier Royer, Executive Vice President of the GEODIS Road Transport Line of Business. "This demand has grown with the rise of e-commerce. This new acquisition adds to GEODIS' existing resources and provides it with a supplementary network of locations throughout the country. For our customers, it will be a guarantee of reliable, high-quality service."
The GEODIS Road Transport Line of Business employs over 4,300 people at 95 sites spread across 18 European countries.