DHL Express bolsters air capacity between japan and the US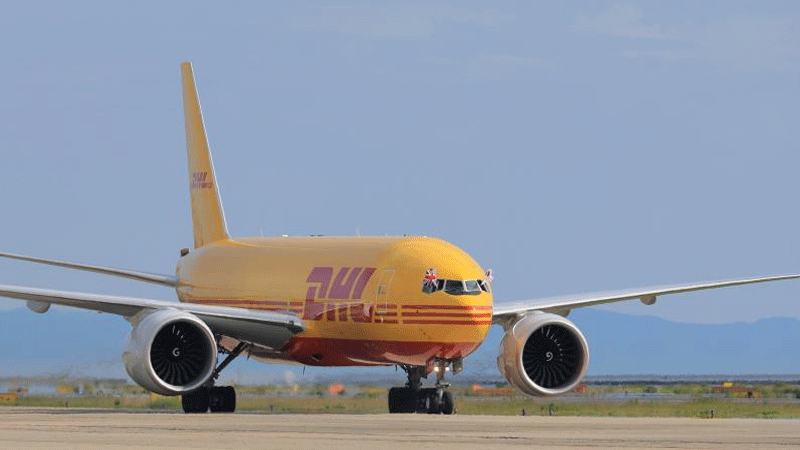 DHL Express, the world's leading international express service provider, has introduced a new route between Chubu (Nagoya) and Cincinnati, the United States. Commenced on Sunday, 26 June 2022, the new route is operated by DHL Air UK and has been added in response to the increasing international shipping needs between Japan and the U.S.
Currently traveling three times a week, the dedicated B777F will increase its frequency to six times a week starting from Tuesday, 6 September 2022. This route also offers up to 102 tonnes of additional capacity per flight. It will serve transpacific customers along with the current five-weekly B747F flights by Polar Air Cargo Worldwide and five-weekly B777F flights by Kalitta Air.
Tony Khan, President and Representative Director of DHL Express Japan said, "The capacity expansion is in response to strong growth in international shipping demand from customers engaged in trade between Asia and the U.S., especially on routes between Japan and the U.S. The addition of this new route enables us to support the development of our Japanese customers' business in the U.S, while giving us the opportunity to connect customers from the U.S. to Japan."
Mr. Riki Inuzuka, President & CEO of Central Japan International Airport said, " We sincerely welcome DHL Air's new service, which will meet the expectations of companies in the Chubu region with solid shipping needs to North America. We will continue to provide maximum support for DHL Express to expand its business at Chubu Centrair International Airport, making the airport even more convenient for our customers."
Making its inaugural flight to Asia for the first time, DHL Air UK is one of DHL's cargo airlines and is headquartered in the U.K. The new route (Hong Kong – Nagoya/Chubu – Cincinnati - East Midlands, UK) is the first in a series of intercontinental flight enhancements between Europe, the U.S. and Asia.
"We are pleased to inaugurate our first transpacific flight successfully today. The expansion of our intercontinental Express fleet with new B777s underscores our commitment to meet changing customer needs and to continuously deliver excellent services, while also improving our carbon footprint," explains Tom Mackle, Managing Director at DHL Air UK.