Delta and LATAM Airlines form airline partnership throughout the Americas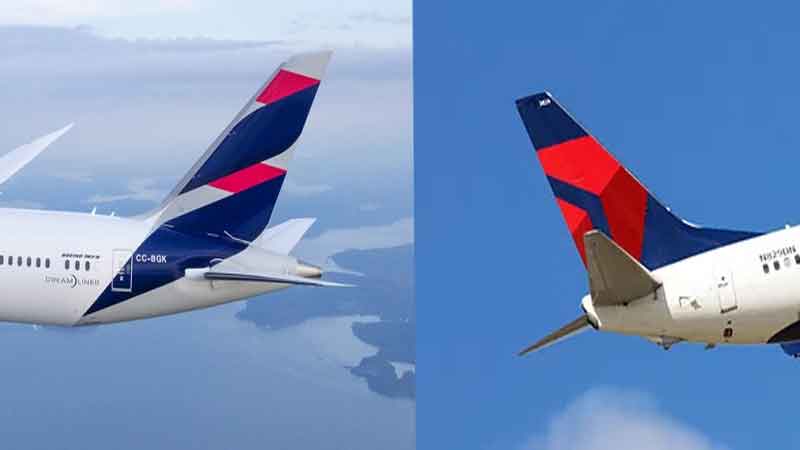 Delta and LATAM Airlines Group S.A. announced that they have entered into a strategic partnership that for the first time combines the strengths of the leading airlines in North and Latin America.
"This transformative partnership with LATAM will bring together our leading global brands, enabling us to provide the very best service and reliability for travelers to, from and throughout the Americas", said Ed Bastian, Delta's chief executive officer. "Our people, customers, owners and communities will all benefit from this exciting platform for future growth".
"This alliance with Delta strengthens our company and enhances our leadership in Latin America by providing the best connectivity through our highly complementary route networks", said Enrique Cueto Plaza, chief executive officer of LATAM. "We look forward to working alongside one of the world's best airlines to enhance the travel experience for our passengers".
The strategic partnership will unlock new growth opportunities, building upon Delta's and LATAM's global footprint and joint ventures worldwide, including Delta's existing partnership with Aeroméxico. With their complementary networks, Delta, LATAM and their partners will be able to offer access to a greatly expanded array of worldwide destinations.
Together, the partnership will provide greater customer convenience, a more seamless travel experience and better connect customers with the rest of the world.