Delta Air Lines firms order for 12 additional A220 aircraft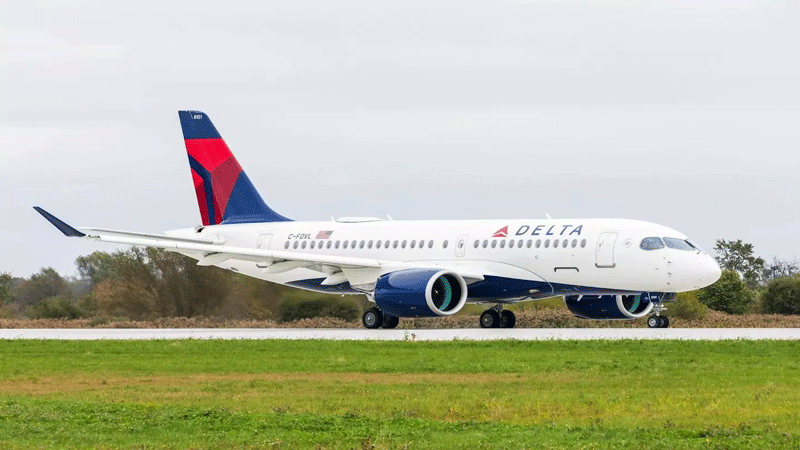 Delta Air Lines has firmed up an order for a dozen more A220-300 aircraft, bringing the airline's total firm order for A220s to 119 aircraft - 45 A220-100s and 74 A220-300s. Throughout the years, Delta has reordered the A220 four times and is today the largest A220 customer and operator.
"These 12 additional A220 aircraft will help power our increasingly streamlined fleet while also providing our customers with the elevated in-flight experience they've come to expect from Delta," said Kristen Bojko, Vice President of Fleet, Delta Air Lines.
"Delta Air Lines was the U.S. launch customer for the A220 and this fourth reorder in just four years by a leading carrier as Delta is a most gratifying endorsement," said Christian Scherer, Airbus Chief Commercial Officer and Head of International. "The aircraft is currently connecting Delta passengers on more than 100 routes at 25 percent* less fuel and CO2 emissions. If you want to connect today and tomorrow, you can't do any better!"
Delta took delivery of its first Airbus A220 in October 2018, and was the first U.S. carrier to operate the aircraft type. Delta currently owns a fleet of 415 Airbus aircraft, including 59 A220 aircraft, 266 A320 Family aircraft, 62 A330s and 28 A350-900 aircraft.
The A220 is the only aircraft purpose-built for the 100-150 seat market, bringing together state-of-the-art aerodynamics, advanced materials and Pratt & Whitney's latest-generation GTF™ engines. The A220 brings customers a 50 percent reduced noise footprint as well as around 50 percent lower NOx emissions than industry standards.
With 246 A220s delivered to 16 airlines operating on four continents, the A220 is the optimal aircraft to offer operational flexibility for both regional as well as long-distance routes. To date, more than 70 million passengers have enjoyed the A220. The fleet is currently flying on over 825 routes and 325 destinations worldwide. As of the end of December 2022, nearly 30 customers have ordered close to 800 A220 aircraft - confirming its leading position in the small single-aisle market.