Daehan Shipbuilding and DNV GL cooperate to develop small-size LPG carriers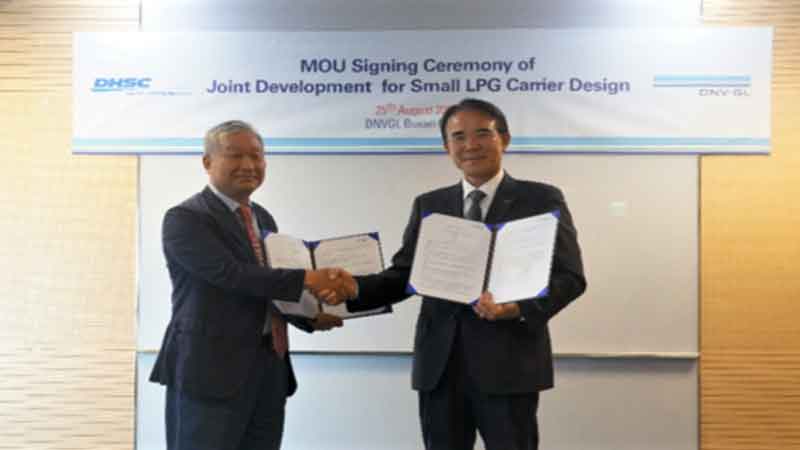 Daehan Shipbuilding and DNV GL signed a memorandum of understanding for the development of small LPG ships.
Signing ceremony, the Chosun Chung Dae Sung, CEO of the DNV GL side were officials, including Vice President of Business yihwaryong was attended on behalf of Vidal stone linen Korea representative could not attend due to home visits.
This cooperation will commence in early September and be completed at the end of this year, and Daehan Shipbuilding will proceed with major design under DNV GL 's professional technical support and review, and use the results to accelerate sales and orders .
Dae-Sung Chung, CEO of Korea Shipbuilding said, " Dae- Seon has already achieved the best competitiveness in the mid-sized tanker market based on the best quality and performance in a short period of time . In order to seek to diversify its portfolio including gas ships in order to respond flexibly to future market conditions, LPG and to secure capacity for new vessels to the start line , " he noted .

DNV GL Regional Representative Vidal Dolonen said, "For the past decades, DNV GL has been leading the technology in the field of gas ships , and based on the best partnerships with customers, we will provide all support to draw the best results for the new challenges of Korea Shipbuilding. " I promised through the participants .